Salesforce Add-On
Here's how to manage customer relationships and business processes, effortlessly.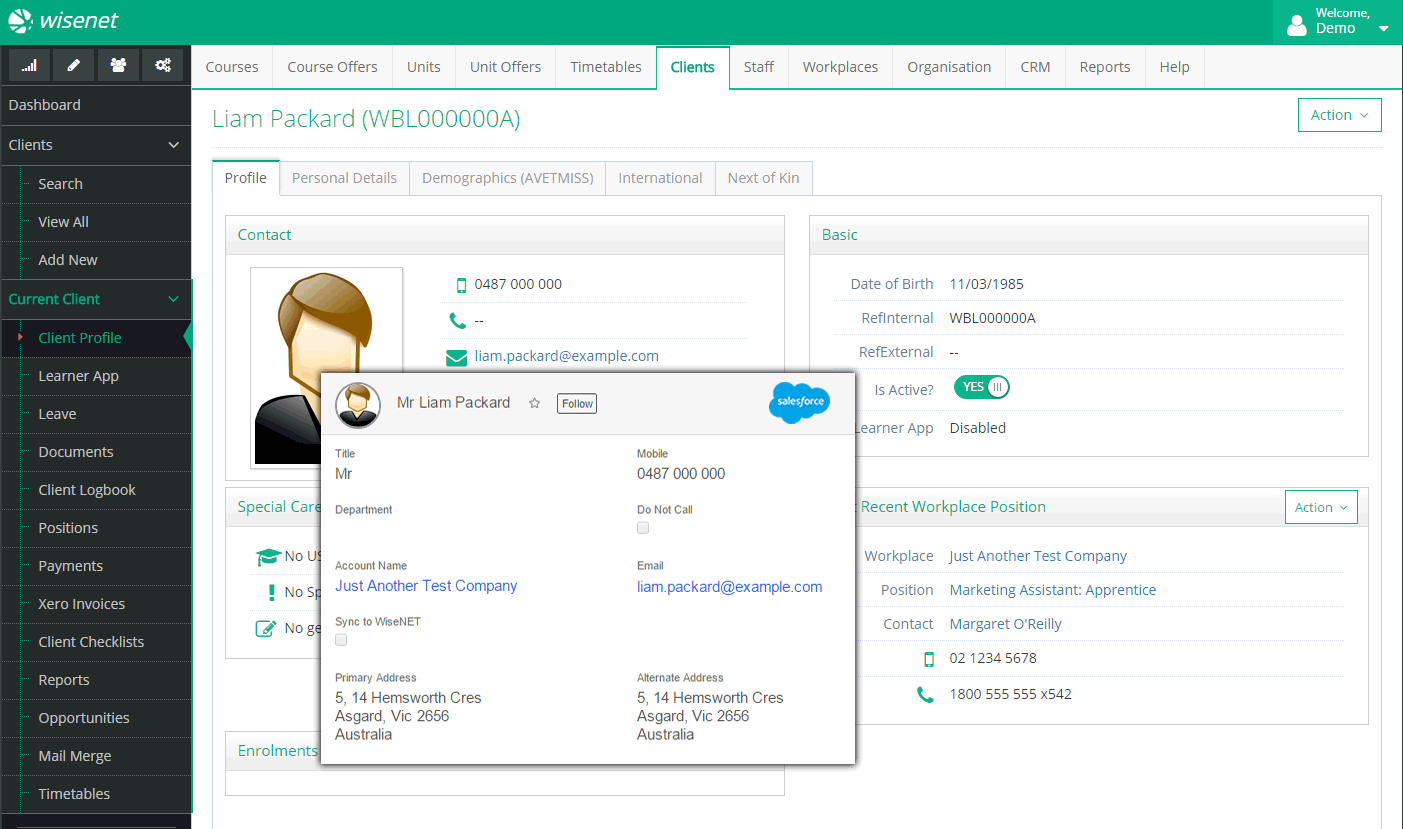 About Salesforce
Salesforce is the world's #1 Customer Relationship Management platform (CRM). The cloud-based platform includes sales intelligence features, community engagement, and actionable data to boost productivity and pipeline movement.
This platform allows you to:
Keep track of all the leads and opportunities in your sales pipeline

Issue quotes

Manage licensing

Manage customer support

Why you need CRM
In a world where businesses thrive on relationships, it is essential to have your Student Management System integrated with your Customer Relationship Management.
CRM for training organisations is the key to building long-term relationships with your student customers, because it requires and cultivates a customer-centric business philosophy to support marketing, sales, and service processes. This involves ensuring that your customers are receiving the appropriate experience at every stage of their customer lifecycle.
What you can do with this add-on:
Integrate Student Management System with CRM
Sync contacts to and from Salesforce and Wisenet
Sync Salesforce account details to Wisenet