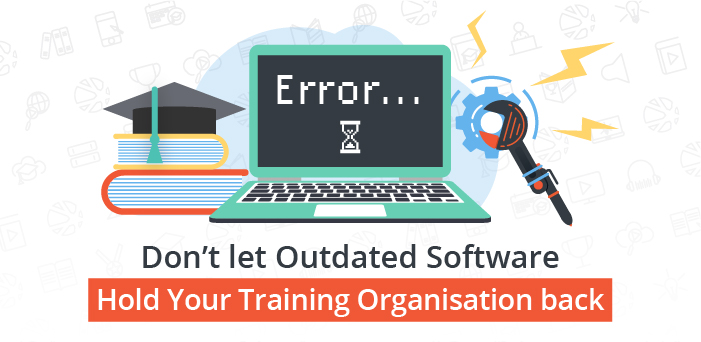 So you're currently using legacy software, or, worse, you still don't know that you are. If any of these scenarios apply to you, you've come to the right place!
While you may be completely happy with your current software, your customers may not feel the same. A Microsoft study concluded that more than 90% of consumers would consider taking their business elsewhere rather than work with a company that used outdated technology. If you've seen a decrease in customer retention, this may very well be one of the reasons why. Updating your software at your Training Organisation is critical to maintaining projected growth and is a necessity for your business to succeed. Not only does outdated software make customers feel uneasy, but it can have many more spiralling effects on your training organisation.

If you've purchased education software in the past, it may tick along for years - even decades, doing exactly what you purchased it to do, but has not changed with time to meet the demands of a modern business, so, how exactly can you pinpoint when your software is outdated and when it is time to upgrade?

To help you answer this question and identify the many benefits a modern student information and management system can bring to your training organisation, we've provided a comparison table below.