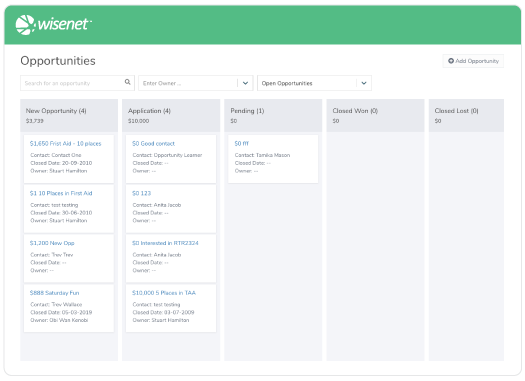 Manage Your Sales Pipeline
Get 100% visibility across your sales activity and empower your sales team to achieve greater heights without having to manage multiple spreadsheets, clogged email in-boxes and opportunities that vanish out of existence.
Define your own sales stages and drag-and-drop each opportunity through the sales pipeline.
The Opportunities Board provides a a full view of your pipeline at a glance, which can be filtered by Sales Rep, Stage, or Description.
With an intuitive and clean design, Wisenet CRM makes it easy for your sales team to manage sales data with in-line editing for fast updates and automatic tracking of emails, tasks, documents and more!