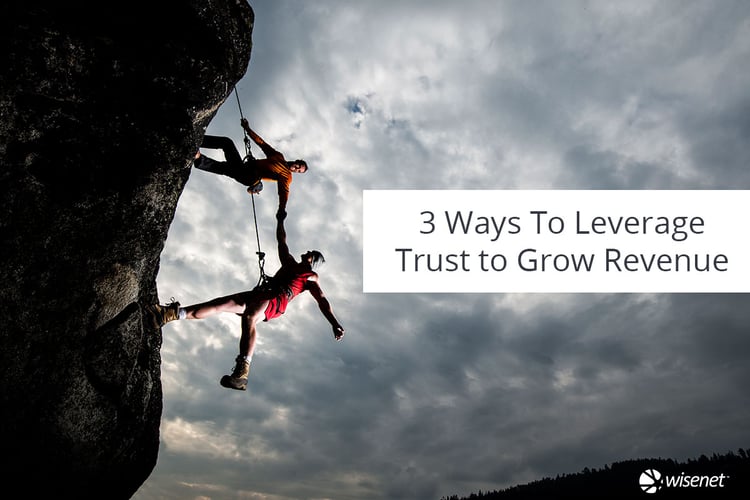 Trust is the new currency in our economy. From airbnb to Uber; from Volkswagen to your registered training organisation, trust is a valuable commodity in this new economy. Betray your customers' trust at your peril.
If you've read our opinion piece on the Volkswagen emission scandal, you're going to want to read this.
Here are three ways registered training organisations can build trust.
1. Build Operational Transparency
If honesty really is the best policy then walk the talk and admit mistakes. Handle issues -- whether they're internal or external -- through effective communication and ensure that the mistake doesn't happen again.
By giving customers a window into our inner workings, we avoid asking them to have faith in a black box or empty promises.
At Wisenet, we achieve operational transparency by leveraging our website to publish important content like pricing and uptime. In addition to content like student success stories, trainer profiles, and pricing, consider publishing metrics like response times, completion rates, and feedback ratings.
---
2. Breed Harmony Through Consistency
Customers should receive equalivent levels of service from the business at every stage of the student lifecyle. This means having a modern, up-to-date website and regular training for staff so that they know how to use the tools and what is expected. It's amazing how many training organsiations fail to invest in training their own team!
Wisenet's Learncyle Workflows are ideal for bringing this kind of consistency to communication and operations.
---
3. Excel At Customer Service
But we already have excellent customer service...
Yes , yes - we heard you. Everyone says the same thing! But what is the students' experience really like? Have you had an honest conversation with a new student? A student who dropped out? Or that potential student who failed to enrol?
Essential to the customer feedback loop is technology that alerts you when to act. This is easy with Wisenet's Learncyle Workflows, which automatically fires tasks and messaging on defined events - like when a student withdraws from a course.
Subscribe to our blog as we explore the Customer Experience in future posts.
---
In the Trust Economy, transparency is key
Transparency of operations is something that a company mostly controls, and that reassures its customers.
But if I'm transparent my competitors will know all about me...
So what? What have you got to hide? If you are proud of what you do, then by being transparent you are raising the bar. Of course your competitor, if they are savvy, could soon catch up. This is good thing as it will surely motivate you to innovate and keep at least one step ahead!
Tell us: how do you build trust with your customers? Share your story with us in comments!
Ben Hamilton
Ben is the CEO & Co-Founder of Wisenet. The self-professed Troubleshooter is passionate about human rights, education, and science and technology. Besides whipping up delicious meals that create food envy, Ben enjoys extracting real business value from new and disruptive technology, and his current work at Wisenet revolves around creating products and services that remove operational complexities. He is currently based in Singapore.