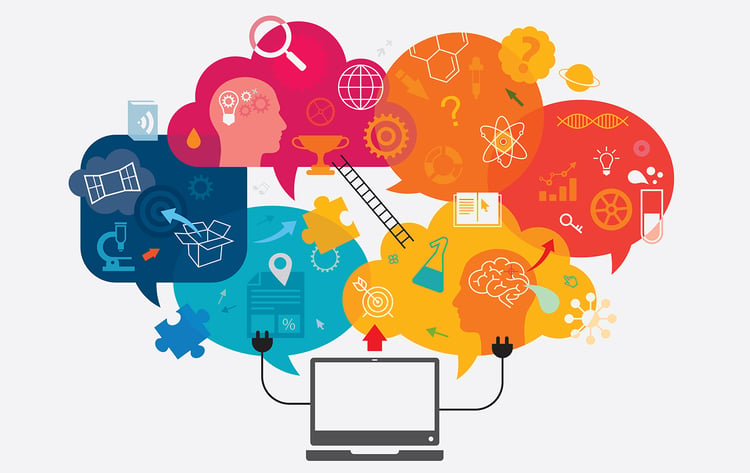 A cloud-first strategy can reap many benefits for your business. Think: security, reliability, flexibility, reduced costs, and more.
But it's not as easy as it looks. From research to analyzing business' needs and looking at your own feelings, here are some tips to take your cloud strategy to the next level.
1) Think Scalability, Not Size
Starting small may sound like good advice, but this may be a limiting factor when you decide to scale up your business in future. When building a new infrastructure for your business -- or when planning anything in general -- it always helps to think of possible scenarios you may or may not encounter in the future. What if you want to extend your business' products and services? What if you decide to hire a remote team in another region? Will your business' database be able to handle much larger amounts of data with the current server?
Additionally, if you intend to outsource cloud infrastructure work, we recommend that you map out your ideal cloud-first, smart business. This will definitely help manage expectations between your team(s) and theirs, and make implementation much easier.
2) Minimise the number of platforms/apps
There's no shortage of business applications and platforms that your business can utilise, but the costs and resources required for integrating all of them might prevent your business from adopting and embracing them wholly.
Picture this: you've added seven different apps from seven different vendors to your team's workflows, but you need to control them through seven different browser tabs or mobile apps, and you need to make sure your teams can do that as well with seven different login credentials.
This brings us back to our point above about scalability and planning ahead. While doing your research on cloud vendors and shortlisting them, consider the integration capabilities of the platforms you're going to subscribe to. Which data sets can you access through each platform, and which can be synced across multiple ones? For example, HubSpot offers full-stack marketing capabilities and easy app integration for marketing professionals. Wisenet LRM offers the same accessibility to registered training organisations and their learners and trainers, with single-sign-on authentication for integrated apps.
3) On-Premise vs Outsource
Converting an existing desktop-based infrastructure into a cloud-based one may give rise to some challenges. To maximise benefits and minimise overhead costs for your business, consider Platform-as-a-Service vendors - they tend to be more reliable and secure due to pressures to meet industry and consumer expectations. One example is Amazon Web Services (AWS), a pay-per-use computing platform that operates from 13 regions. The Google Cloud Platform is another good alternative, which you can use to analyze a lot of data in very little time.
4) Think about how your vendors make you feel
Earlier this year, we talked about looking at your own feelings when it comes to shortlisting cloud vendors for your business. Do they provide a sense of reliability? Can you trust your vendor's platform to stay running while you sleep? How long does it take for your own support cases to be resolved?
Moving ahead quickly with a one-size-fits-all strategy for your business in the cloud might be tempting, but it may do more harm than good. Bear in mind that every organisation has different needs, bandwidths, and limitations; a well-planned strategy will help you to cut costs in the long- and short-run.
Christabel Lum
Christabel is a Digital Marketing Executive at Wisenet. Content marketing, inbound marketing, and website development, and education technology are her latest adventures, because they make a fab combination of her favourite things: building things from scratch and writing.