PWC has revealed that Australian companies could be doing more for their business - simply by investing in Asia.
There's more: Asia's middle-class group is expected to make 66% of the world's middle-class population by 2030. That's 3.2 billion individuals that training providers could be tapping into.
That brings us to the question: what kinds of businesses should be moving into Asia?
Our answer: Registered Training Organisations of Australia. Join us as we uncover why.
1) Disruptive Learning Management Software

In a survey of more than 1,000 companies across Australia, businesses are not moving into Asia for the following reasons:
Perception of barriers (e.g. corruption, legal barriers, culture/language)
Lack of knowledge
Satisfaction with status quo
High costs
Those might be obstacles for most brick-and-mortar companies, but technical and vocational education training organisations might already have a solution: Online Learning and Massive Open Online Courses (MOOCs).
In a world where e-Learning technologies are becoming increasingly disruptive, and where remote learning is becoming more accessible, training organisations can effectively minimise costs and manage risk with the right mobile platforms and strategies.
Legal barriers will persist, but if approached strategically and with care, training providers stand to benefit from taking a cautious but beneficial step to the East.
Training providers face an exciting future - only if they'd seize the opportunity.
2) Global Mobile Trends: An Opportunity
Besides the startling growth rates and projections of Asia's middle-class population, other results from digital media research also reveal promising mobile penetration rates in Asia.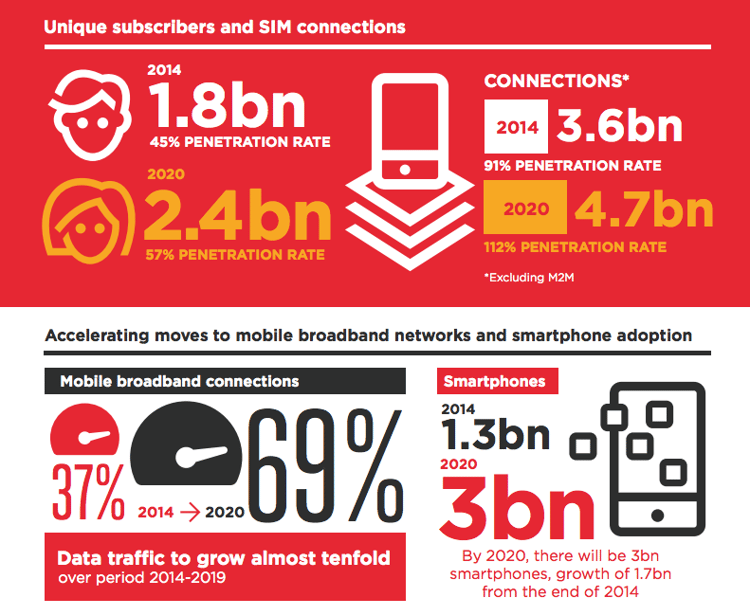 That certainly presents a great opportunity for training providers to expand their reach beyond Australia. Think: mobile apps, video tutorials, resource databases, and more. Better yet, tests and examinations can be conducted online, and assessment can be fully integrated with the right tools, regardless of where you are located.
Training providers might require on-the-job training as part of assessments, but this can be overcome by investing in quality training facilities or partnerships.
3) Cultural Differences: A Blessing In Disguise?

Another reason Australian companies have held back from the Asian plunge is cultural differences.
It is a surprise to me that this been a deterrent for foreign companies. Cultural differences might be intimidating at first, but in our increasingly globalised world, shouldn't sociolinguistic competence be necessary for any industry and every country?
Cultural diversity should instead be viewed as an opportunity for training providers to expand their market reach by providing personalised learning experiences and responsiveness to learners' needs.
But I am not a businesswoman.
I am, however, a graduate of University at Buffalo (SUNY), and my entire university program was conducted 10,000 miles away from home campus in Singapore. The graduates of this program -- myself included -- have fully benefited from the cross-cultural and immersive experience that this offshore Bachelor's program offered.
Additionally, a draw for most offshore campus students is the reduced cost of living at home, instead of moving overseas to home campus countries themselves.
RMIT University - alongside others like University of Birmingham and University of London - also offers full degree programs in the same Singapore campus.
Sounds familiar? You might have thought of MIT's MicroMasters Program. Read our take on it here.
4) Demand for Skills As A Product
One other reason Australian companies have held back in their entry to Asia is the belief that there is no market for their products or services. This might be a hard reality for some startups (most of them fail due to lack of demand), but for training organisations, perhaps you shouldn't be such cynics about this!
Your product(s) is/are skills, and skills are transferrable and increasingly valued. In Asia -- and in Australia as well -- there is also a growing demand for certifications and programs required for upskilling.
Making your course available online -- whether it's via an app or via online resources -- not only opens doors to expanding into Asia and beyond; it also boosts your value as a skill provider in a world where learner-centric approaches, qualifications, and learner goals are increasingly valued.
5) The Opportunity Is Passing
Australia is already facing a decline in international enrolments. According to IBISWorld, international enrolments have slowed since 2010, due to political unrest in India and the appreciation of the Australian dollar.
Should training providers and educational institutes decide to take a long-term view, expanding their reach into Asian markets will be more beneficial than doing nothing at all. The world leaders from Australia today began their Journey to the East at least 15 years ago.
If Australian training providers are to start Asian investments, the time is now. They face an exciting future, but only if they'd seize the opportunity.
About PWC's report, 'Passing Us By'
PWC investigates the reason for slow and low Australian investment in Asian economies, despite the region's growing presence in the global economy. You can read the full report here.
Image source: GSMA, The Mobile Economy, Asia Pacific 2015
Christabel Lum
Christabel is a Digital Marketing Executive at Wisenet. Content marketing, inbound marketing, and website development, and education technology are her latest adventures, because they make a fab combination of her favourite things: building things from scratch and writing.