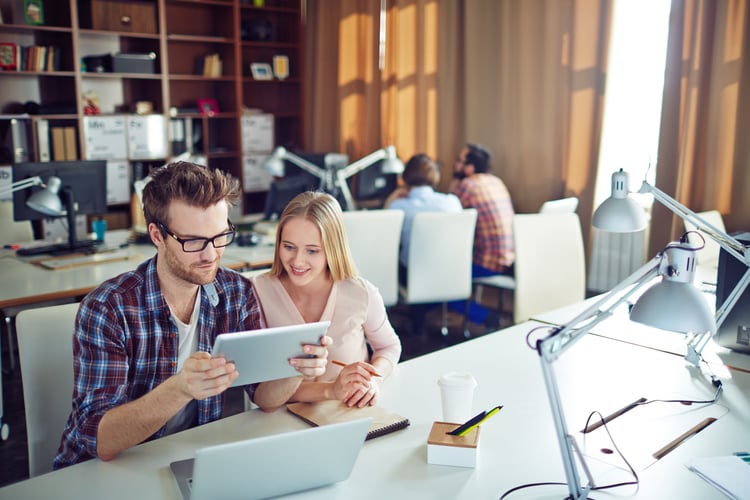 Running out of ideas to keep learner and classroom engagement on a high?
Well, here's some good news: there's now lots of apps available to help teachers in this pursuit. Better yet, most of them are even available for free!
We've scoured the web for what we think are the best apps for classroom engagement, so you can save time from searching. Time to get a'hunting!
This app allows trainers to create online quizzes and conduct assessments on the fly, as long as learners have Internet-enabled devices with web browsers.
Once you've registered for a Socrative Teacher account, you'll receive your very own classroom ID that your students can use to join the virtual classroom. That's where the fun begins.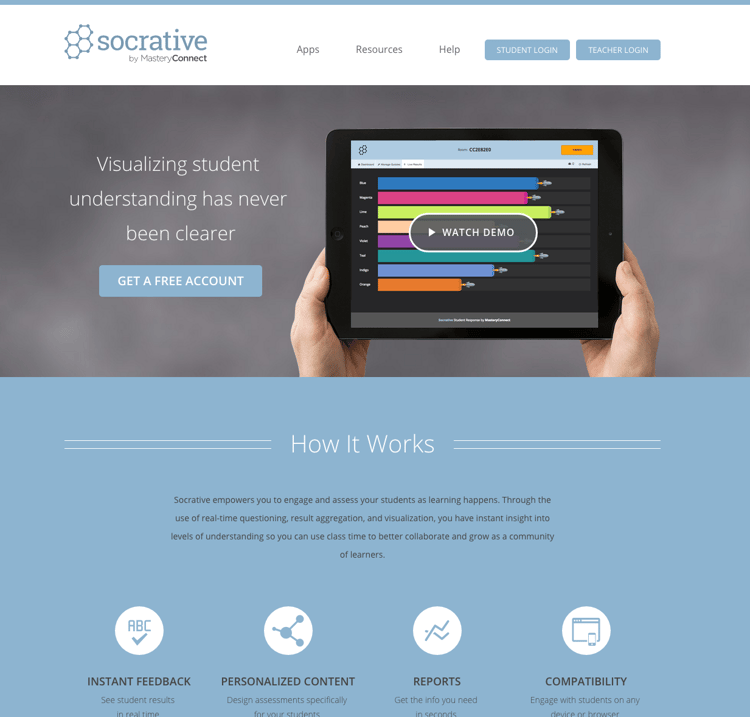 At the end of each quiz, the app will display a drilldown of each student's answer. Use this to measure progress and understanding, and identify teaching opportunities where needed.
MORE: Sneak Preview: Revamped Online Enrolment, Hidden Gems
Game junkies, listen up! Kahoot is an exciting, much raved about way of delivering quizzes to your classes. The best part? It gamifies the quiz and assessment experience for teachers and students alike.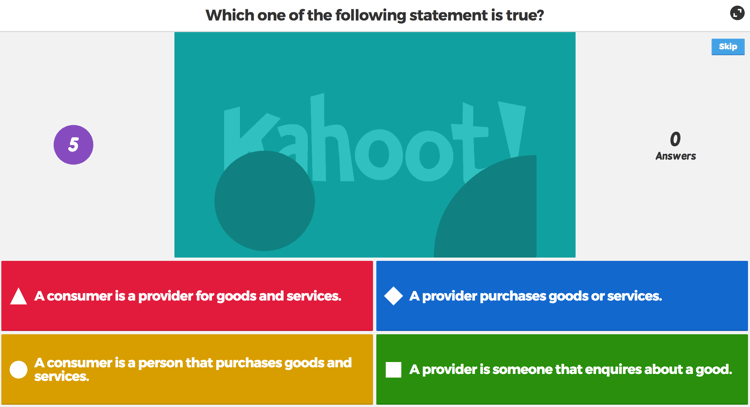 Thought Google Forms is just for RSVPs? Think again - Google Forms can also be used to measure your learner's understanding of a topic or class.
Create your custom form with the color theme, branding, and question formats that you want, and tabulate responses in a spreadsheet for a neat overview of your data.
Share your fab new form by email, or embed the link in a call-to-action button on your website or presentation.
You can also choose when to accept responses (toggle on/off), and how often your respondents can change their answers.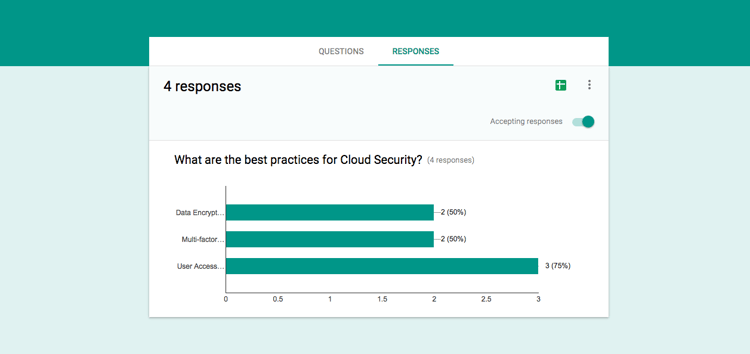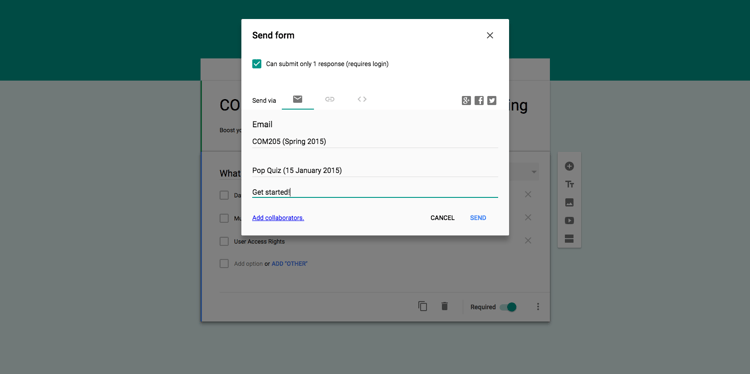 Familiar with QR codes? Chances are you'll get the hang of this in no time!
Plickers is a high-tech way of raising hands in the classroom. The way it works is similar to QR codes, but at a larger scale.
With this app, all you need for a class are two things: your mobile phone/tablet and paper clickers.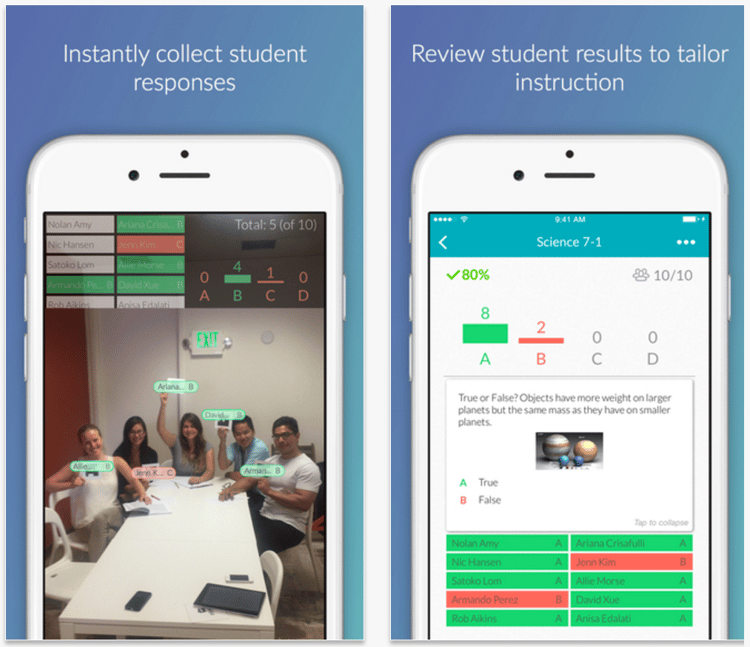 Each learner is automatically assigned a card -- also known as "paper clickers") via the teacher's app, and teachers can simply use the app's Live View to scan and tabulate the class' responses.
For each poll, responses are captured and drilled down to individual students.
The only downside of this is losing those physical cue cards, but you can always have them reprinted from the website or order them from Amazon!
MORE: 10 Ways To Use QR Codes In Training
Poll Everywhere is a text-based platform for polling. It'll work as long as your audience has a mobile phone with a working SMS service. Alternative methods include web-based participation for polls that include other forms of media.
That's right: this tool isn't just limited to multiple choice questions - you can even expand it to Free Response and Brainstorm Polls, or have your audience select images!
Just want to try it out? You could get away without creating an account. This way Poll Everywhere will generate an ID for you, and that will be used in your poll URL (we got JAZZYZEBRA the first time!).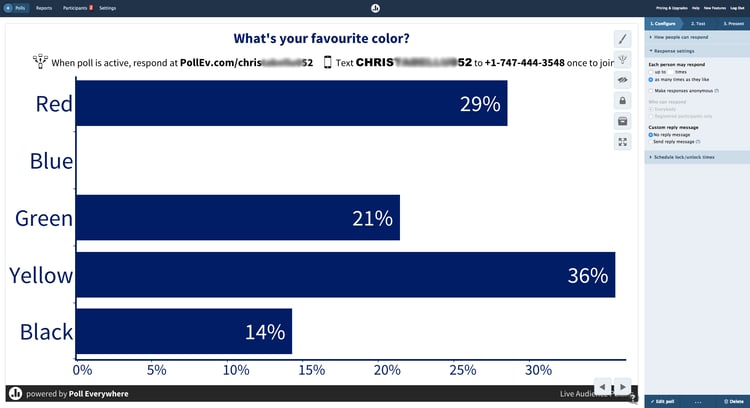 Your class' responses will be automatically captured and cast live on a webpage. You could also opt for a PowerPoint presentation, or embed them on your webpage!
There's also Mentimeter: another way for quick polls for any presentation, class, or lecture.
Unlike Poll Everywhere, Mentimeter's voting method is purely web-based. Once you've set up your poll, your audience can join in at govote.at with a voting code and start voting.
To vote, your class simply goes to your unique voting page by entering an ID. You'll get the results in real-time as everyone votes, but you can choose to show or hide that until all your participants are done.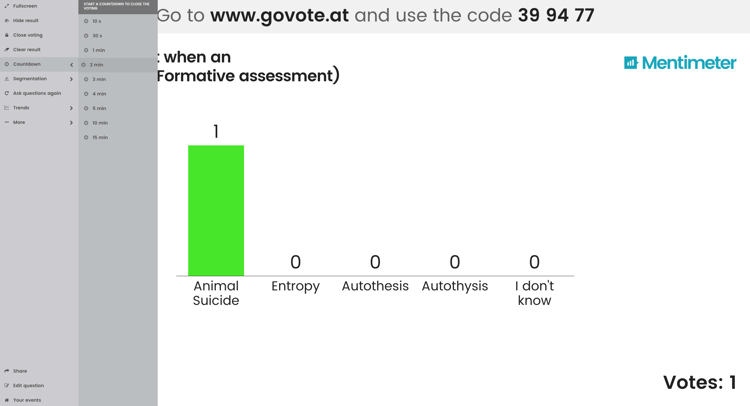 Voting codes are based on your location, but you can opt out of this at any time. Additional options include: countdowns for polls, segmentation, clearing poll results, and asking poll questions again.
Not sure where to start for your first poll? Mentimeter has Example Polls for you to work with!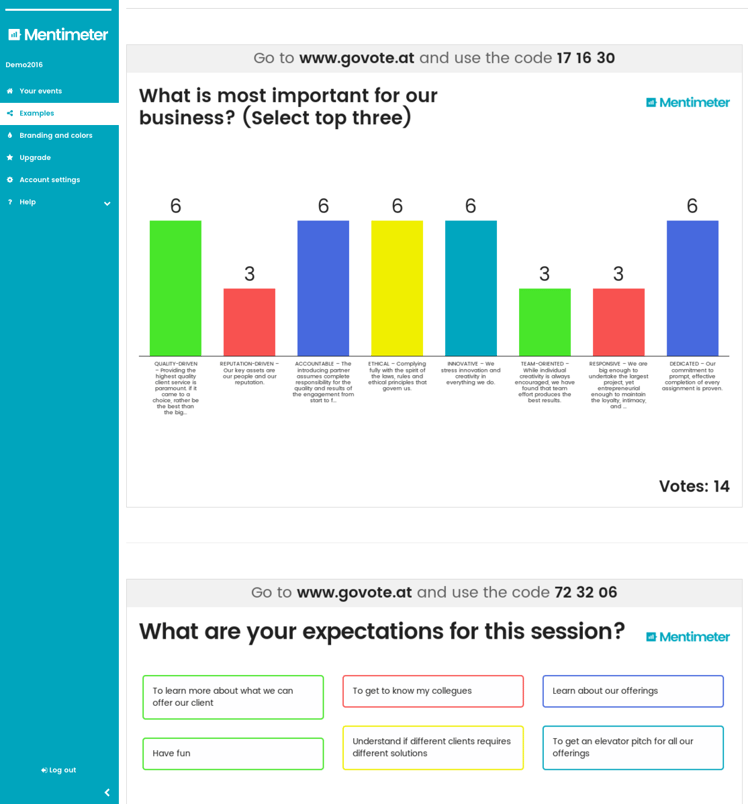 It might be time to bid goodbye to paper-based lessons.
Zaption (likely to be pronounced as caption with a "z") lets you add context to your lessons with videos from the web (think: YouTube, Vimeo, and more!).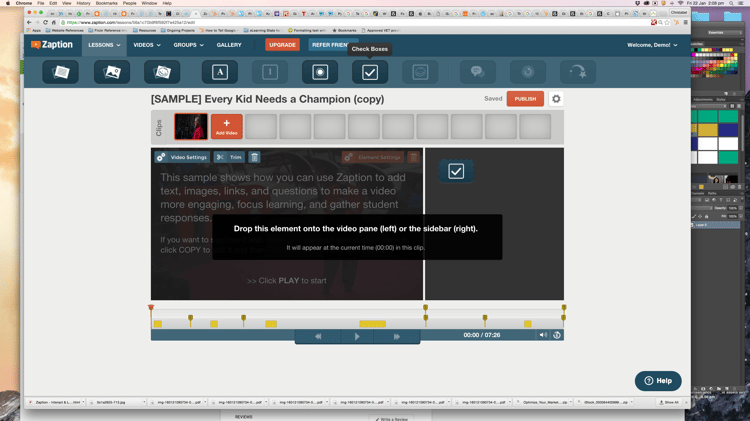 Drag and drop elements that you want into your lesson, or just click "Add Video" at the top. Do note that free accounts are only limited to one video per lesson.
Zaption also lets you copy existing lessons (published by yourself or by others) so you can save time.
Once you've set up your lesson, get your learners on to zaption.com/join and enter your presenter code. Viewers can also add comments or even ask questions while they watch the videos you've selected.
When you're done, be sure to check out your lesson analytics - it's almost like Google Analytics for your teaching tool!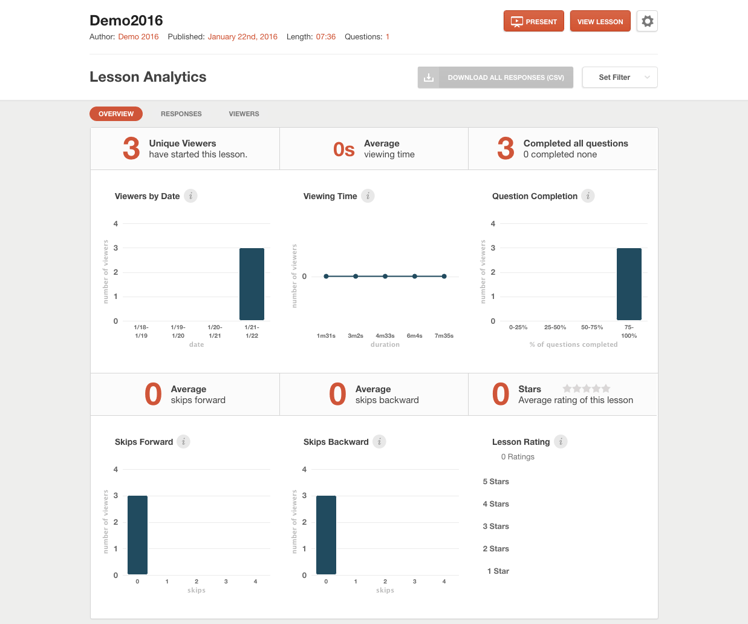 Know of other apps not listed here? Tell us about them in the comments!
Christabel Lum
Christabel is a Digital Marketing Executive at Wisenet. Content marketing, inbound marketing, and website development, and education technology are her latest adventures, because they make a fab combination of her favourite things: building things from scratch and writing.