Now we already know why word of mouth marketing is important
---
1. Make Yourself Easy To Remember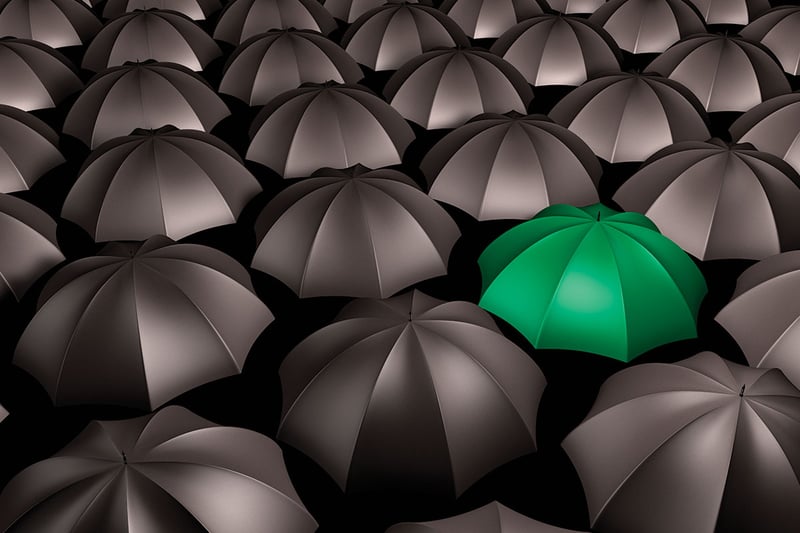 The average consumer is exposed to 3,000 to 20,000 marketing messages per day.
The impetus to stand out from the crowd is clear.
It could be anything from a jingle to a tagline or motto. A trusty .GIF or a video. A fun illustration or crazy easy-to-remember stillshot. It's best if it fully captures your value proposition.
Have several Unique Selling Propositions (USPs) you want to highlight? Come up with a few, but keep things simple and clear cut, and limit each masterpiece to one to two USPs.
2. Get Social - Go Wherever Your Target Audience Hangs Out
You need a place where you can set up camp and engage with them properly. With each user spending about 1.77 hours a day on social networks, and with each user owning accounts on at least 6 different networks, there's plenty of opportunity to reach them (GlobalWebIndex, 2015).
Go to places where your target groups hang out. Is it that community on Facebook? That group on LinkedIn? That topic base on Quora? That forum that rates college professors from around the world?
Each training organisation and business would want to reach different people, but we're pretty sure you'll find your green pastures after some research.
3. Start Conversations About Them
The needs of today's knowledge economy have pushed marketers of nearly every industry to begin mindsharing and thought leadership. But heres's what's often neglected: appreciation of the stakeholders.
This really brings us back to the core of interpersonal communication and social media.
It's obvious: people like talking about themselves. 39% of users of the internet use social media to share their opinions, and 27% to share what they're doing from day-to-day.
Now it might be counter-intuitive to switch gears and talk about your customers, but no one likes talking to people who only talk about themselves, right?
Ask them what they think. This could include:
Improvements
Areas of concern
Positive feedback
Negative feedback
Everything else
Pro tip: providing incentives for reviews are useful in encouraging talk about it. Just don't make it seem like a transaction.
4. Be responsive
No one likes going unheard. Everyone likes getting listened to.
5. Make Sharing Easy
Those social buttons exist for your benefit, and of course, the more shareable you make your content, the better.
6. Say Thank You
Because no one likes dealing with rude people. ;)
---
---
Christabel Lum
Christabel is a Digital Marketing Executive at Wisenet. Content marketing, inbound marketing, and website development, and education technology are her latest adventures, because they make a fab combination of her favourite things: building things from scratch and writing.