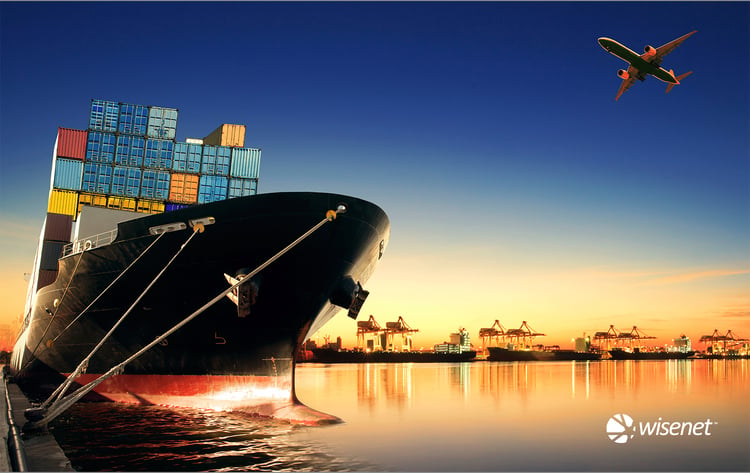 You're either "in", or you're "out".
That famous declarative by Heidi Klum on Project Runway doesn't just resonate on fashion highways; it strikes a chord for businesses looking to join the world of cloud apps.
Understanding the cloud is like trying to understand the open waters. You either stay afloat regardless of current and wind direction, stay safe on shore without exploration or growth, or experience sinking of titanic proportions.
Sink, swim, or get washed ashore? You decide. Here are 3 ways your business can build a boat to stay afloat, to withstand times and tides.
1) Replace Desktop Apps With Cloud Apps For Business
One small step for your team, a giant leap for your business.
For starters (or warming up to something that might be unfamiliar), replace your desktop office apps with simpler, more affordable cloud apps for collaboration.
For example, moving from desktop Office apps to Office 365 or Google Apps For Business makes file sharing easier. Think: less email, less back-and-forth, lower risk with instant saves, and "anytime, anywhere" productivity! This saves space on your crowded hard drives, too, so your precious RAM can be used for other hungry on-premise processes.
Taking small steps like this not only helps your team understand the effectiveness of cloud strategies; it's bound to increase productivity and connectivity within and outside of your team.
Beyond documents and slides for collaboration, Wisenet customers also connect to Xero so that financials and student records can all be kept in one place. Statuses, tasks, and messaging can also be automated.
Those who have kickstarted their e-Learning strategies connect their Wisenet LRM to platforms like Moodle. This eliminates re-keying of data and provides a vastly improved experience for students and teaching staff.
What else can you do with the cloud? Simply put, you can do more for less.
2) Research Inside And Out
As is the case for any new business strategy, research and analysis should be the foundation of your up-and-coming cloud strategy and the steps detailed below.
To give you a quickstart, we've put together checklists of factors to look out for when choosing your next cloud application.
Here are some questions you could ask yourself while conducting your research:
What functions could make your team's work easier?
Which repetitive processes can be automated?
What apps are available to do those things?
How suitable are those apps for your business needs?
Does your team have the resources to carry out the inter-app integration that's needed?
Is the app scalable for your team's growth?
Will your team have access to training and resources required, or do they already have the right skills?
Not sure where to get those answers? Ask the ones who will be using them, your stakeholders: your team, your colleagues, your higher-ups, and your customers. It might be tempting to simply make assumptions and generalisations about user behaviours and concerns (yes, we read your diary!), but nothing feels better than being sure about these patterns and working with evidence.
3) Ensure Skill Compatibility
There's no point having your ammunition of cloud apps ready to go if your soldiers can't use it.
We explored the death of desktop apps last week, and here's one key takeaway:
The most progressive and successful companies have learnt that having a solid cloud strategy for your business isn't enough, and that even if you've invested in one or two good products, you can still sink in the deep, cold waters if your team doesn't understand it, cannot use it, or if there is an overload on your internal IT team.
That said, if your research shows that your team doesn't have the resources or the skills required, include additional workshops/training sessions as part of your master plan.
4) Always Be Ready To Scale
The most progressive companies have already been in the cloud for years, and they're not just looking for the next cloud app to add to their suite. They already are, in fact, looking for higher-level efficiencies delivered by the likes of automation and integration.
That said, expect that your team and internal cloud infrastructure will continue to grow, and both have to be scaled accordingly.
The good news is that cloud app subscriptions have flexible plans that will allow you to pay by user/month or by quantity of features at any time. Options like that are more empowering and motivating than you can imagine!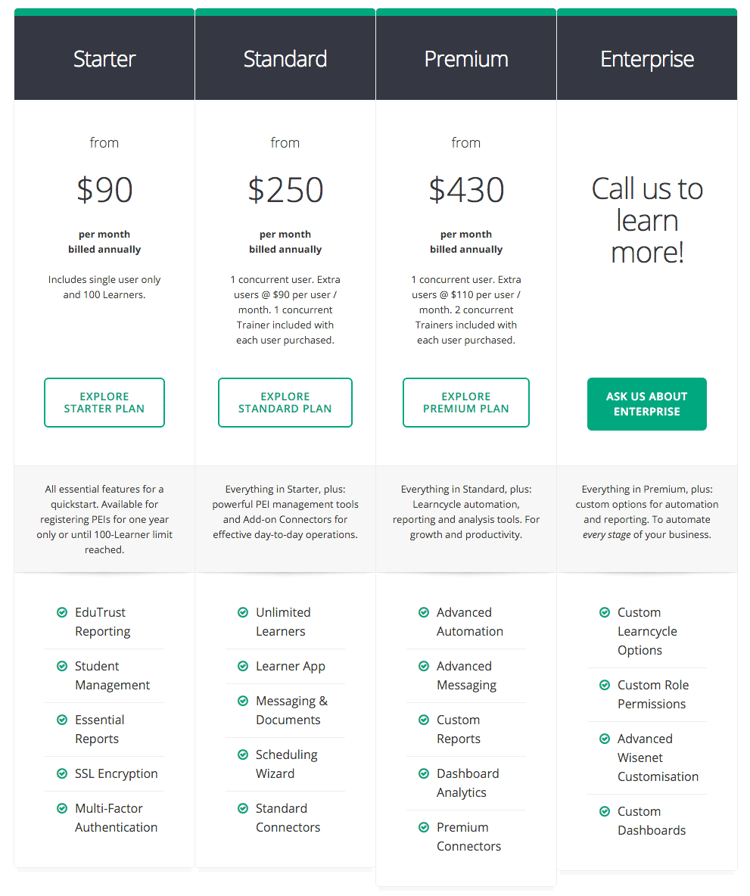 Example of pricing and editions from Wisenet (2016).
Are you involved in your company's IT planning and implementation? Have other tips for creating a water-tight cloud strategy? Please share them with us in the comments, and explain why they've been helpful to you or your team. We'd love to get your input!
Christabel Lum
Christabel is a Digital Marketing Executive at Wisenet. Content marketing, inbound marketing, and website development, and education technology are her latest adventures, because they make a fab combination of her favourite things: building things from scratch and writing.