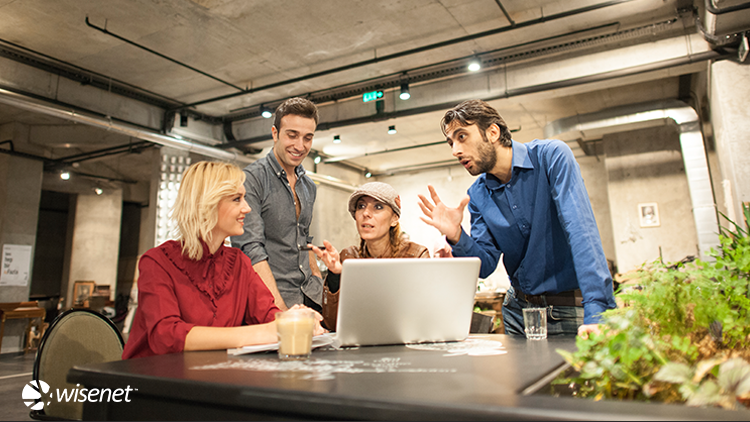 Our friends at Moodle -- the world's most widely used open source, online learning platform -- have done it again: the team set their latest release, Moodle 3.0, into the wild just hours ago on 16 November, and this time it's jam-packed with features that are getting everyone in Online Learning buzzing.
This major upgrade is a giant leap forward for Moodle-kind, both at their HQ and worldwide.
From productivity to security and UI/UX enhancements, Teachers, Admins, and Learners all have something new to rave about. This news has gotten the Wisenet team excited, too - take a look at our updated Moodle connector!
The best part? Upgrade to Moodle 3.0 is free. If you're a Wisenet student management system customer and would like an upgrade pronto for your Moodle e-learning app, just let us know and we'll get it done for you.
User Interface
Chat function for Moodle Mobile
For trainer-learner interaction anytime, anywhere.


New Course Search on Moodle Mobile
This one's self-explanatory.


Surveys now available via Moodle Mobile
Surveys are no longer limited to desktop users.


Learner Self Enrolment to Courses via Moodle Mobile
Think: learner empowerment!
User Experience
New, interactive quiz question types
Includes: Drag And Drop for text and images, Select Missing Words question type.


Enhanced Filtering Options on Enrolled Users screen
Trainers can filter course learners by their "last seen" times and group membership.


Course Section Action Menu
Teachers and Trainers can now edit course sections in one place.


Improved Atto Editor
Table configuration, image Drag and Drop, HTML editing, new equations, and Auto Save now available.
Security
Upgrade Key Authentication
Admins can define their own upgrade key for better security. Use this top-secret upgrade key for future updates.


Smoother Plugin UI/UX
Installing new plugins is now easier than ever - installation is possible via Moodle Plugins Directory, via a ZIP file, or via server.


Bulk Change feature for Dashboards and Profiles
Admins can now reset Dashboards and Profiles, and set up "blocks" for bulk changes to all users.
Reporting & Analysis
Workshop Submissions Reports
Teachers and Trainers can view submit statuses and dates for course participants.


New File Settings
Almost like an audit trail retention report, but this time for learners - trainers and teachers can indicate update/upload dates and times for the benefit of their learners.
Moodle is a free, open-source Online Learning platform that allows teachers and trainers to conduct courses, complete assessments, distribute learning materials, and engage learners in a virtual learning environment. Moodle software can be downloaded and installed for free, as long as server requirements are met. Platform development is led by Moodle HQ in Australia, but they also enjoy support from partners from all over the world.
Christabel Lum
Christabel is a Digital Marketing Executive at Wisenet. Content marketing, inbound marketing, and website development, and education technology are her latest adventures, because they make a fab combination of her favourite things: building things from scratch and writing.