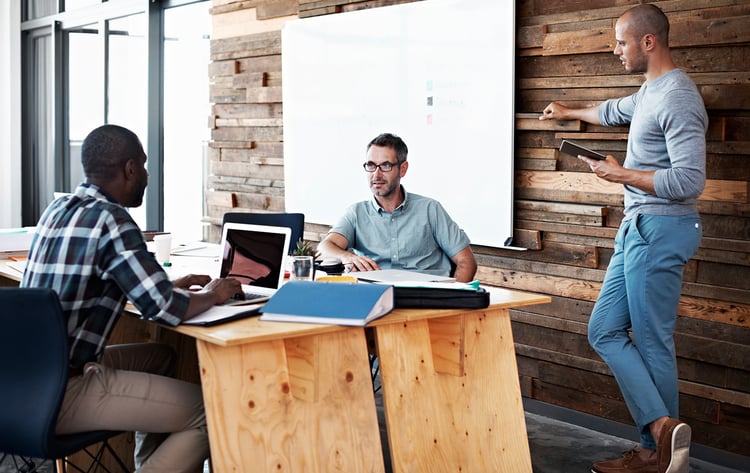 To outsource cloud infrastructure, or not?
We say: yes!
Security and reduced costs have taken centre stage in budgeting discussions - they are key concerns that grip organisations in budgeting and outsourcing discussions. The problem is, most of us don't really know which factors to compare when and present when making such decisions, especially when it comes to cloud infrastructure.
Here are summaries of factors to consider before making your decision.
1) Assess Risk Objectively
Every organisation needs to compare these and other relevant risks against an objective risk assessment of using in house computer systems, and it is critically important that the level of security provided in the cloud environment is equal to or better than the security of the on-premise infrastructure.
Sounds like a lot to handle? Don't fret - start by uncovering things you didn't know about cloud security!
2) Evaluate Control & Security
It is often difficult for on-premise teams to achieve industry-standard security and compliance practices. The good news is that it's not something your organisation has to worry about today!
We might have established that your organisation is responsible for the business' data, but the truth is: cloud vendors typically offer a much higher level of data center security than most organisations can or will build out on their own.
By moving to the cloud we lose some control over the data, but control does not always mean security - some organisations attempt to keep data within their own four walls, but that provides a false sense of comfort and often leads to poor security practices within the organisation.
3) Shortlist Cloud Vendors You Can Trust
Security is one of the main reasons corporations are reluctant to adopt a cloud presence. Like any good salesman, cloud vendors have had to overcome objections by improving their product(s) and establishing reliability and credibility.
Overcoming this hesitation required (and still requires today) cloud service providers to be at the very top of security excellence and governance. With such a great number of requirements to meet -- and, customers to keep -- cloud vendors are usually certified and compliant across a range of security standards.
Therefore, for cloud vendors, security is usually a number one priority. Leading vendors have made massive investments in the most advanced security tools and procedures available, and your business can benefit from that via cloud deployment.
If you'd like to make your own assessment, look out for the following on your shortlisted vendor's website:
User Rights/Permissions and Access

Multi-factor Authentication

Audit Trails and Change History

Confidentiality of Data

Protection against vulnerability

Encryption

Data Availability (Backups and Redundancy)

Notification Policy of Security Breaches (both past and future)

Insurance for Security Breaches
These often come in the form of publicly accessible security statements that detail the elements above.
4) More Heads Work Better Than One
When organisations take an objective look at security and consider the concerns they have about protecting their data, they often realise that their resistance to cloud technologies is not based on pragmatic factors, but rather on their own misconceptions and idea of trust.
In our guide to diagnosing app fatigue, security is listed as the most important but also the most ignored aspect of cloud computing. It is also a misstep that many organisations have made in their early stages of cloud adoption.

When organisations look beyond these factors they will realise that, not only does cloud computing offer the opportunity to achieve greater security of information, but also financial benefits and access to world class security expertise. This will be especially alluring for small- and mid-sized businesses, which need the same levels of security larger competitors benefit from.