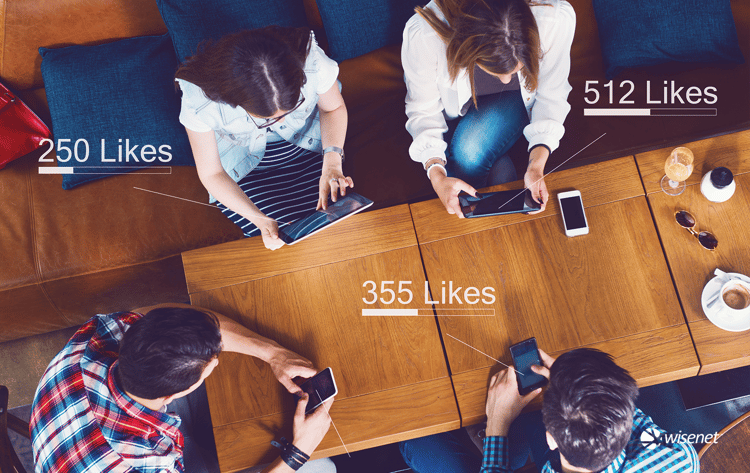 You're probably familiar with this.
You feel satisfied when you find and watch your favourite movies on Netflix. Or get enough likes with your latest Instagram post. Or get a new profile picture with Snapchat. Or find an old friend on Facebook.
When an app faces an outage, everyone gets upset and causes an uproar online. But when a business app goes down? Nobody has time for that, and no one really cares enough...
913,000 searches across the world for "facebook down" compared to 18,000 for "gmail down" shows that. And those numbers say a lot about you and nearly every other user who probably searched for the same thing, on the same day, at the same time.
Why is the world so harsh on our social media and lifestyle apps but so easy on our business ones? Is something wrong here? What should we do differently?
The Outrage Over Outage
Several significant outages were reported throughout 2015. There were just as many news bites as there were angry user messages across the web, a treasure-trove of keyword-rich, search engine gold.
We did a quick compilation of these outage-related terms and stumbled upon a startling trend: cloud app users place greater emphasis on reliability and user experience for lifestyle and entertainment apps, not business apps!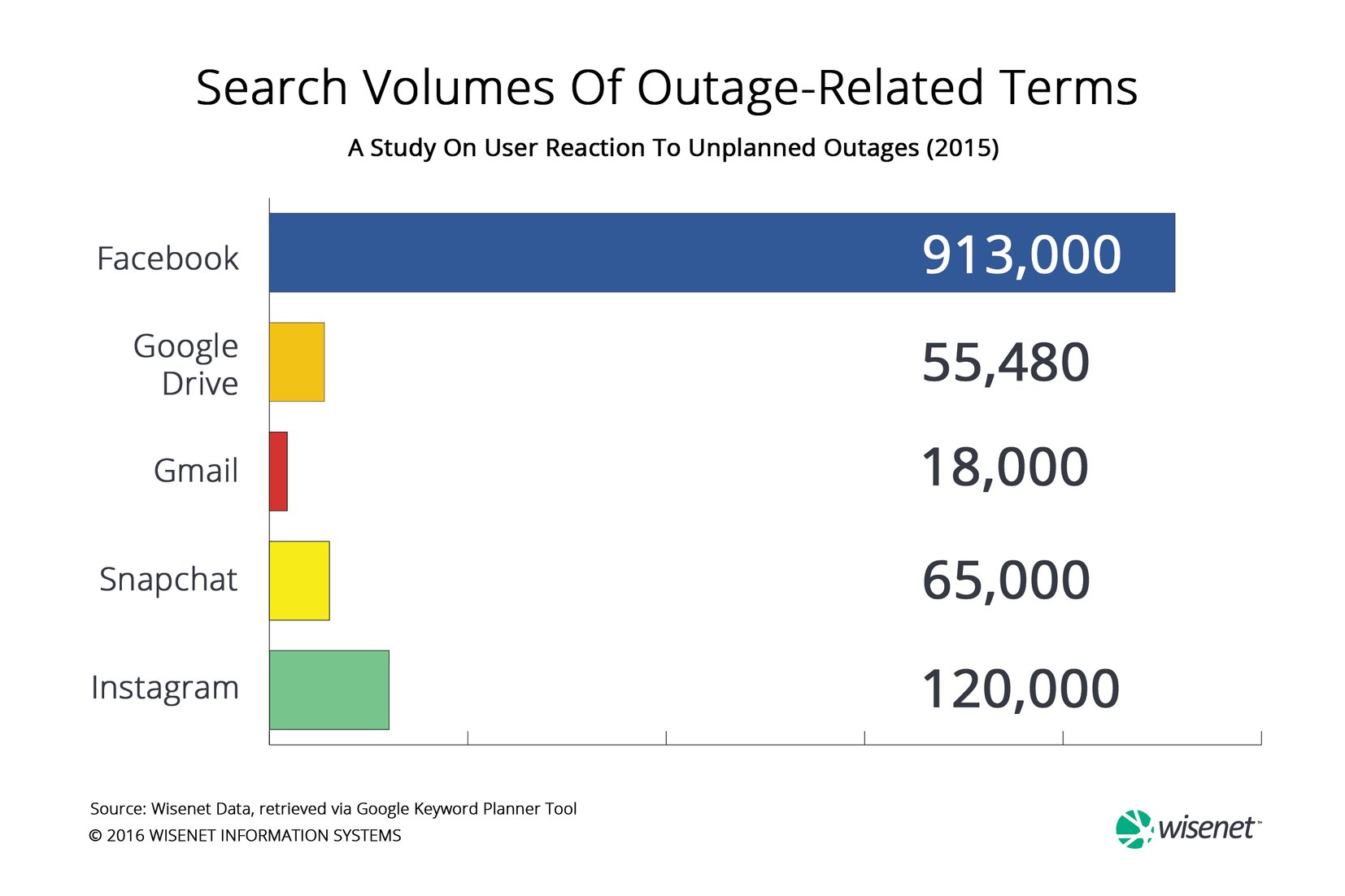 We had lots of other apps on our list, but we decided to slim it down for a clearer picture. The apps we have listed above each have significant user bases (200 million to 1 billion monthly active users) and recent known outages that made headlines within the past 12 months.
Here are the key statistics:
Facebook
Monthly Active Users: 1.39 billion
Search volumes during outage: 913,000
Gmail
Monthly Active Users: 1 billion
Search volumes during outage: 18,000
Google Drive
Monthly Active Users (MAU): 240 million
Search volumes during outage: 55,480
Instagram
Monthly Active Users (MAU): 400 million
Search volumes during outage: 120,000
Snapchat
Daily Active Users (DAU): 100 million*
Search volumes during outage: 65,000
Even though platforms like Gmail and Google Drive have higher MAU than any social media platform combined, searches during outages -- whether for technical support or to satisfy curiosity -- were far fewer than that of Facebook, Snapchat, and Instagram.
How did we arrive at these numbers? We simply did our homework, logged into our Google Adwords account, and used the Keyword Planner Tool to retrieve search volumes for April 2015 to April 2016 using the following keywords:
facebook down,
google down,
instagram down,
snapchat down,
google drive not working, and
google down.
Other related and similar keywords were also measured within the same period to get an overview of user sentiment during reported outages in news sites and on their own websites. The numbers shown above are the greatest monthly figures for each term.
The numbers speak for themselves: pleasure sells -- way more than business -- in our digital world.
While we can't take the above as concrete proof, we can infer user sentiment for both types of applications (pleasure and business), and it's obvious that the outrages over outages are far greater for apps of pleasure.
The curious thing here is that most of these social media apps are paid for, while business ones like Google Drive, Gmail, and even CRM or finance apps tend to be paid for.
Stop Wasting Your Money!
We're not saying that you should cause an uproar online whenever a productivity or business app goes down. We're saying: you should place the same emphasis on user experience, functionality, and user support for your business apps.
Also, just because it's paid for doesn't make it better! In our daily conversations with customers and interested buyers, we've found that there is too much emphasis on the wrong things - most stop at thinking about functions and price points, and other important factors like user experience and reliability are simply forgotten.
Let your emotional investment be proportionate to the money spent on business or productivity apps.Be more demanding. Expect more, and expect only the best.
Better yet, get started on a social media strategy today! Read on for 5 tips to maximise student engagement via social media.
Were you one of the 913,000? Why, or why not? Tell us in the comments below!
Christabel Lum
Christabel is a Digital Marketing Executive at Wisenet. Content marketing, inbound marketing, and website development, and education technology are her latest adventures, because they make a fab combination of her favourite things: building things from scratch and writing.