SurveyMonkey Integration Connector
Seamless connectivity between survey results, analysis, and your business applications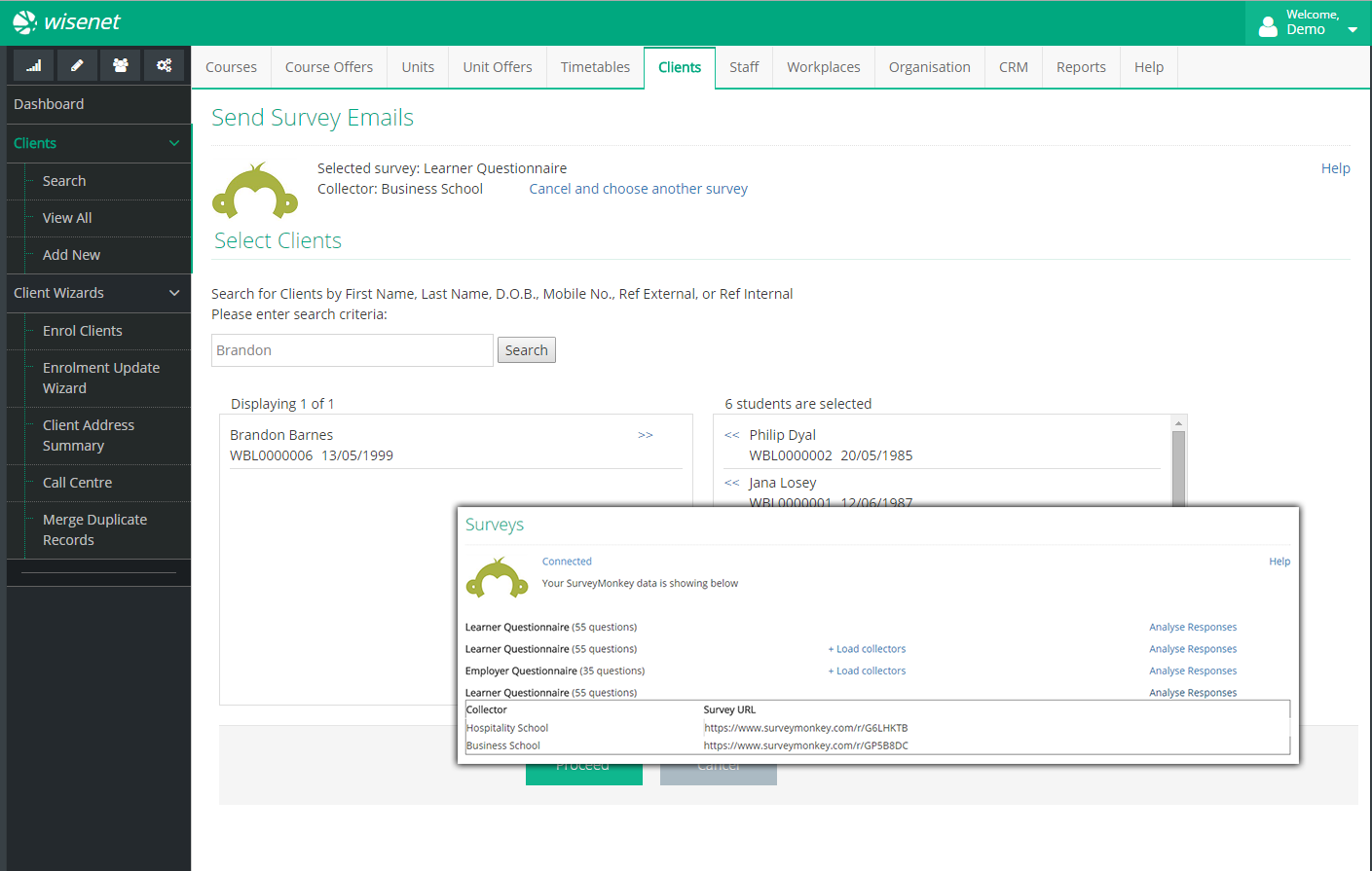 About SurveyMonkey
SurveyMonkey is the world's most popular survey tool that can be used to gain feedback for a range of different purposes. Adding SurveyMonkey to your Wisenet account includes AQTF

Learner and Employer survey templates.
What you can do with the SurveyMonkey Add-On

Distribute surveys amongst contacts through Wisenet and the Wisenet Learner App
Store survey results in student management systems like Wisenet. For Wisenet customers, this includes your Wisenet Learner App
Why add Surveys?
Surveys are an essential component of a successful training organisation and provide a way to:


Discover what's going on in your business
Provide an opportunity to discuss key topics with customers and staff
Prioritise actions based on objective data
Obtain industry trends/benchmarks for insights
Meet compliance obligations such as AQTF Quality Indicator Reports