Sell courses on your website, take online enrolments and applications for your education and training facility, and collect payments all from our powerful, easy to use e-commerce platform for training organisations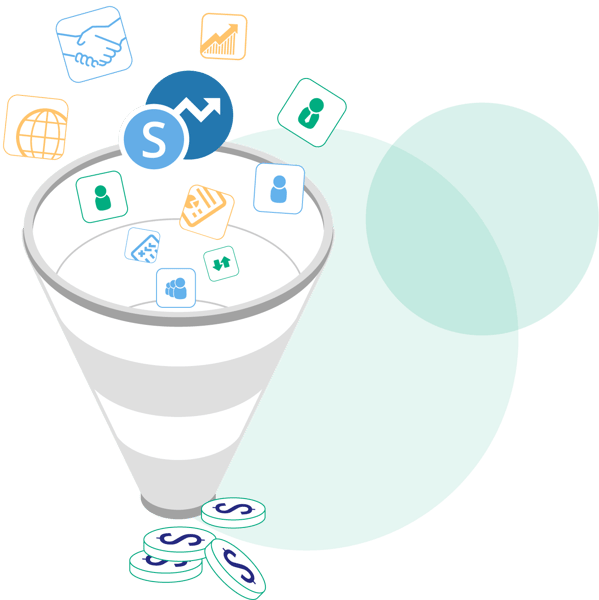 Sales+ CRM tool is revolutionising student recruitment in 3 easy steps

Easily design and publish online contact and application forms with zero coding needed.

Publish courses in one click
Use Sales+ for seamless website course publication and marketing.

Manage applications & payments
Boost revenue with tools to build and nurture your pipeline and close opportunities.
Remove the friction to your sales process
Sales processes can vary depending on your course entry requirements and each learner's unique situation. You can convert leads and enquiries into learners with
education-specific sales management tools
that do the heavy lifting.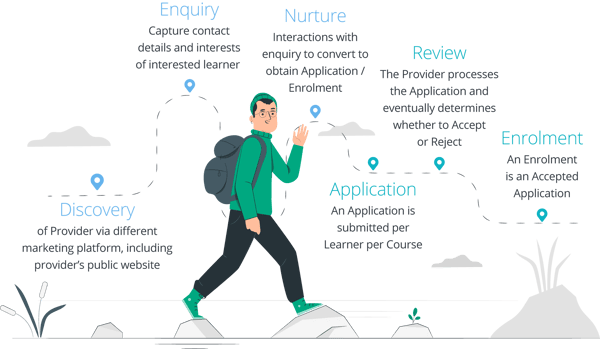 Gain a competitive edge and get more bums on seats!
Whether it's to collect everything you need to enroll new students or to optimise your learner's experience, Sales+ CRM exceeds expectations.

Mobile-ready pages and forms

Autofill for fast & easy learner applications

Save & continue form smarts

Accept online payments on the fly

Digital signatures to seal the deal

Sales qualified leads straight to your SIS

Submission triggered email & task automation

Automated applications accept or reject

Automated eLearning enrolment
Finally, a CRM built for the education and training industry!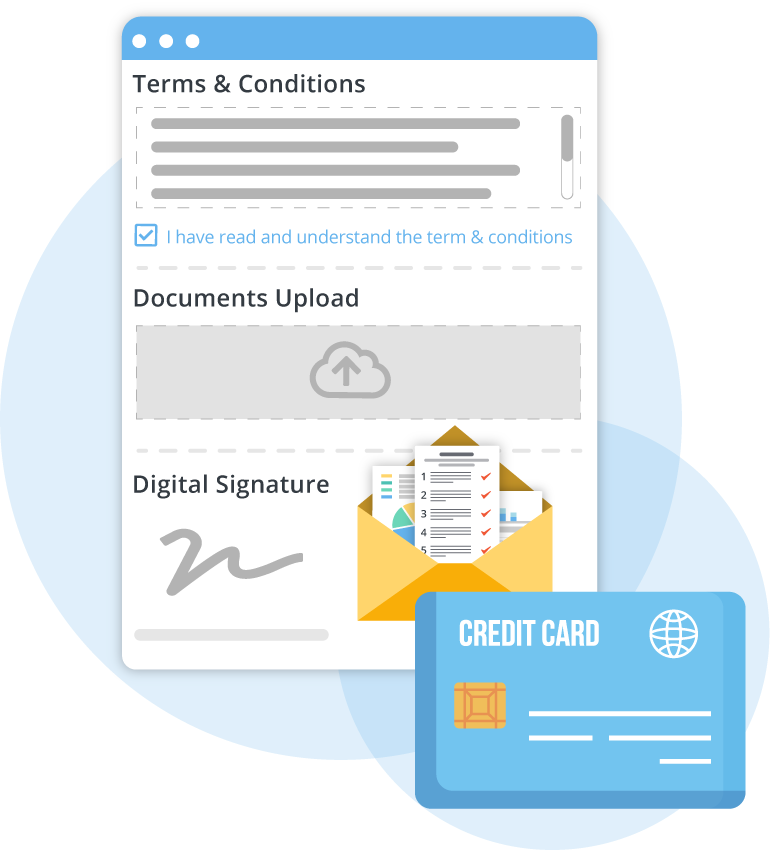 Form Design
Your form fields
Use form templates, get started quickly, and then customise to fit your needs.

Your custom logic
Conditionally show questions, branch forms, redirect, and send notifications.

Your branding & style
Build form layouts that look great and fit perfectly with your corporate identity.

Your custom labels
Don't like 3rd party branding on your website? Neither do we!

Your pages & panels
Build mobile optimised web pages to showcase your course offerings.
Publish Courses
Configure branding & styles
Create beautiful landing pages fast and rake in the leads.

Configure application options
Boost conversions with application options tailored to the industry.

Publish to one or more websites
Showcase your courses throughout your website, where you need it.

Generate QR codes
Make applications easy with mobile responsive direct QR linking.

Generate application links
Use auto-generated tracking links to get the application process going.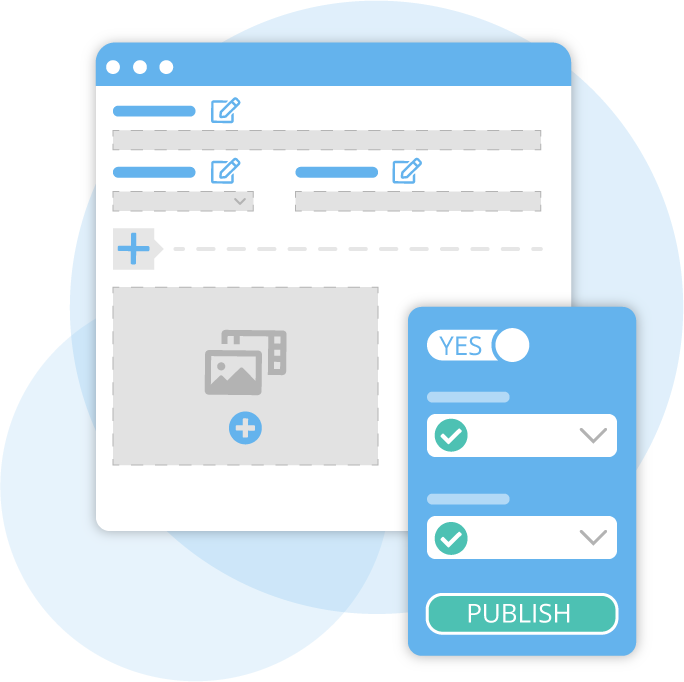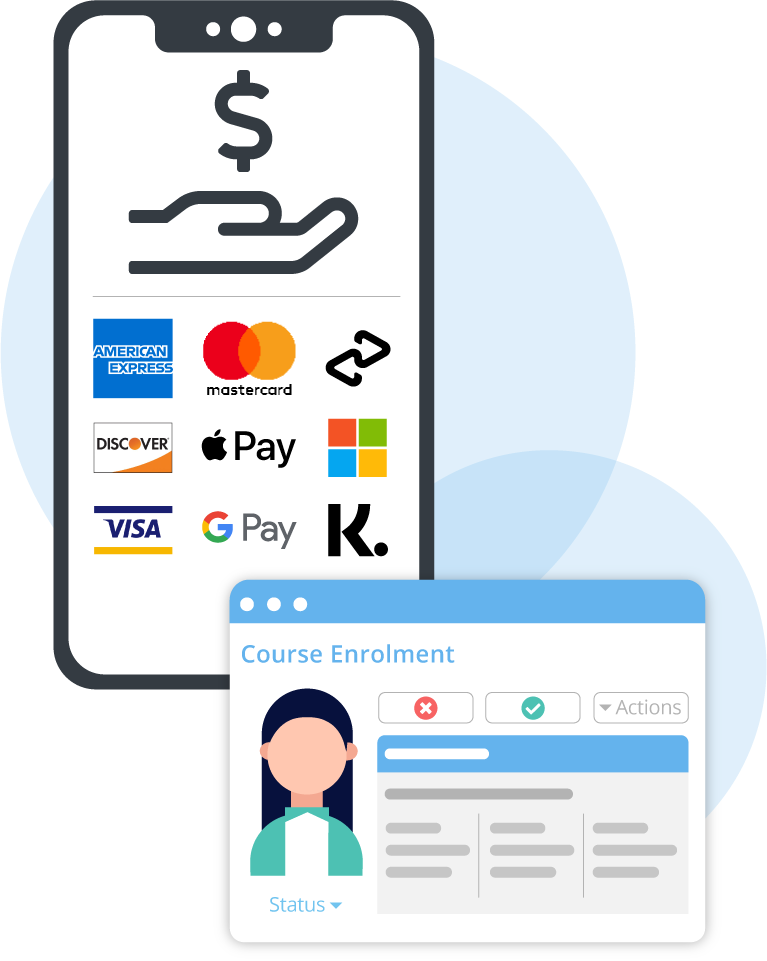 Manage Applications & Collect Payments
Configure message templates
Build a repository of message templates to easily communicate with applicants.

Design documents & contracts
Build custom reports, contracts, and letters of offer in one click.

Configure workflow automation
Leave the repetitive admin to us and focus on the high value tasks.

Manage opportunities
Allow your sales team to focus on what's important - closing the deal!

Collect payments instantly
Make course payments fast and easy with the most popular electronic payment methods.

Monitor metrics
Improved decision-making using comprehensive reporting and metrics tools.
Choose an edition to supercharge the sales process for your education and training facility
You're on your way to get Sales+ CRM. Just answer a few quick questions.