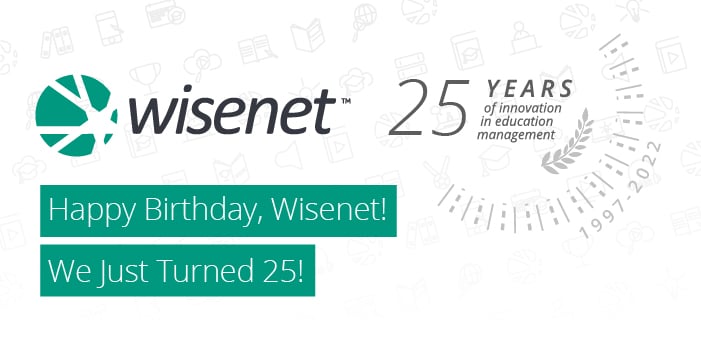 We are so excited and proud to celebrate 25 years in business as a student management system and education CRM for institutions globally. We've come a long way since our first application on a floppy disk in 1997 to what we are today, and while we know our hard work steered this path, we also know that it takes two to tango! We could not have done it without our loyal customers who inspire us daily. It's your faith in us that has made us remain here for so long.

Let's Take It Back To The Year 1997
It all began a quarter of a century ago in Cairns, Australia. Our Co-founder Kim Kelland was teaching Hospitality and CEO and Co-Founder Ben Hamilton was teaching computer skills part-time. While the college was busy, behind the scenes, things were a mess! There were no records, no reporting systems - it was all very manual and ad-hoc.
Ben and Kim saw an opportunity to create something special, so they spent a few weeks building an application for some basic record keeping. They then took the application and presented it to management, who were quite impressed resulting in the first-ever Wisenet customer being secured.
The young entrepreneurs then took a gamble that would change the course of their lives. Ben and Kim jumped in the car and spent the next few weeks driving 2,000km to Brisbane - calling into colleges in all the little towns along the way - and found that there was a real need for better records and student management.
By the time they reached Brisbane, they had secured dozens of customers for the education management system! With this shot of confidence, Ben and Kim left their day jobs and have never looked back since.
In 2010 Ben relocated to his new home in Singapore, to establish Wisenet's Asia headquarters.
"We've come a long way since that first application (on a floppy disk!) to what Wisenet is today - a multi-national company offering our unique cloud-based platform. We continue to remain faithful to our origins while pioneering the future", says Ben Hamilton.
Initially, a two-person startup, Wisenet has grown exponentially and now has more than 1 300 customers, 10 000 users, and over 4 million learners under management globally.
With offices in Australia, Asia, Africa, New Zealand and Europe, Wisenet is the vendor of choice for Training Providers around the world, with millions of enrolments under management.
"It's been quite the ride! My sincere thanks to our worldwide team members, a network of suppliers and loyal customers."
In 2019 Wisenet was acquired by Adapt IT, a member of Volaris Group Inc. – a subsidiary of Constellation Software Inc. (CSI) a listed company on the Toronto Stock Exchange, and the journey continues!
After 25 years around the sun, we have…
More than 1 000 customers

Over 4 million learners under management

Over 200 reputable reviews on G2

Introduced Sales+, a CRM tool built just for the education and training industry

Become a Global leader in Cloud Applications for the Education & Training sector

Made integration with innovative LRM applications possible, including Moodle, Xero, SurveyMonkey, Canvas, WordPress & Cloud Assess.