Moodle Add-On
Seamless connectivity between open-source learning and learning relationship management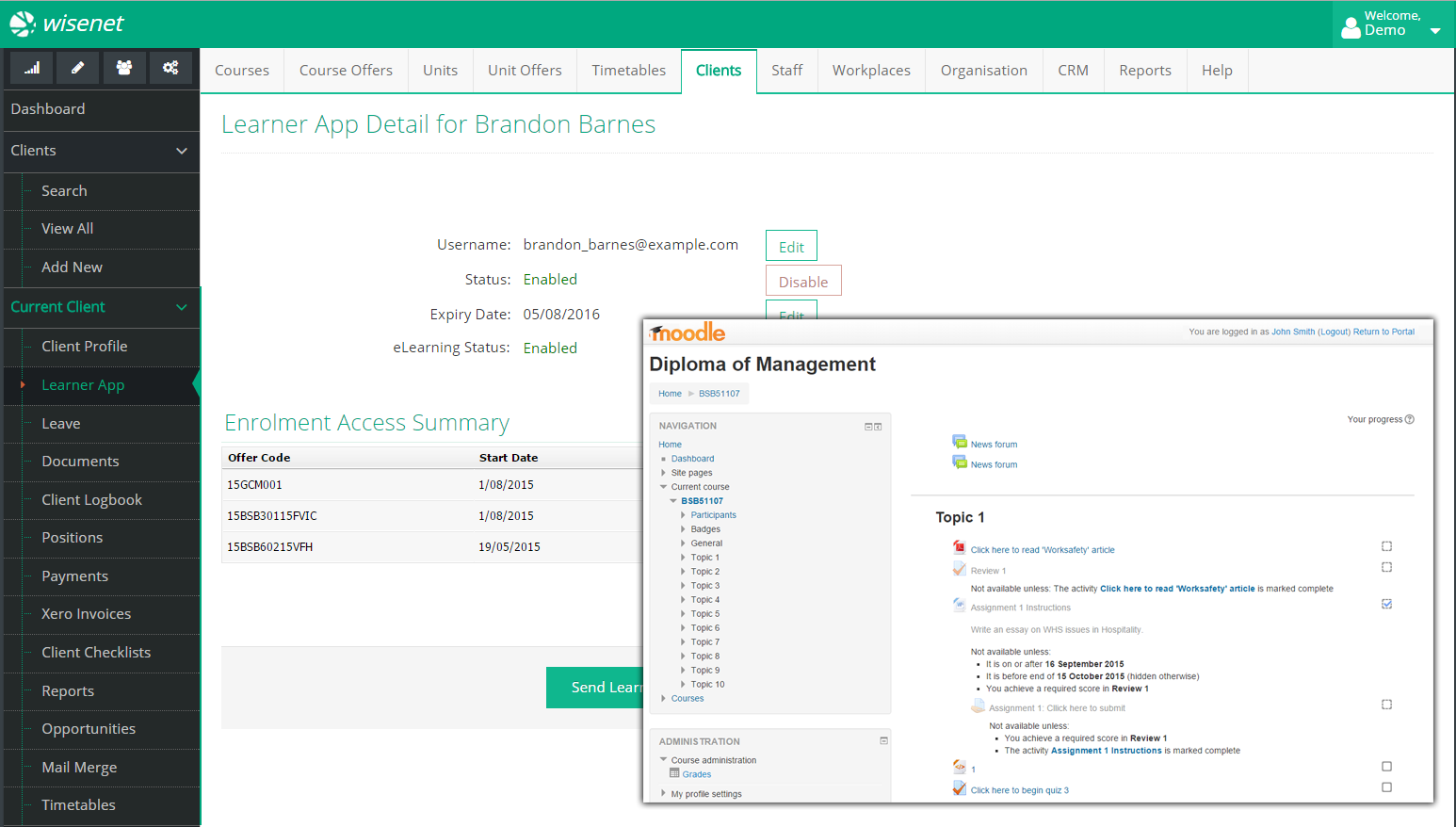 About Moodle
Moodle is a free, open source e-learning platform which allows you to conduct courses and assessments, and distribute learning materials in an online learning environment.
What you can do with the Moodle Add-On
Sync Learner accounts from Wisenet to Moodle
Sync Wisenet enrolments into Moodle
Sync Results from Moodle back to Wisenet
Student single-sign-on to Moodle from the Wisenet Learner App
How It Works
Our latest Wisenet-Moodle two-way integration includes flexibility in grade locking and database mapping to your Moodle Assignments and Moodle Courses. This includes:
1-to-1 Database Relationships,
1-to-Many Database Relationships,
Many-to-1 Database Relationships,
Many-to-Many Database Relationships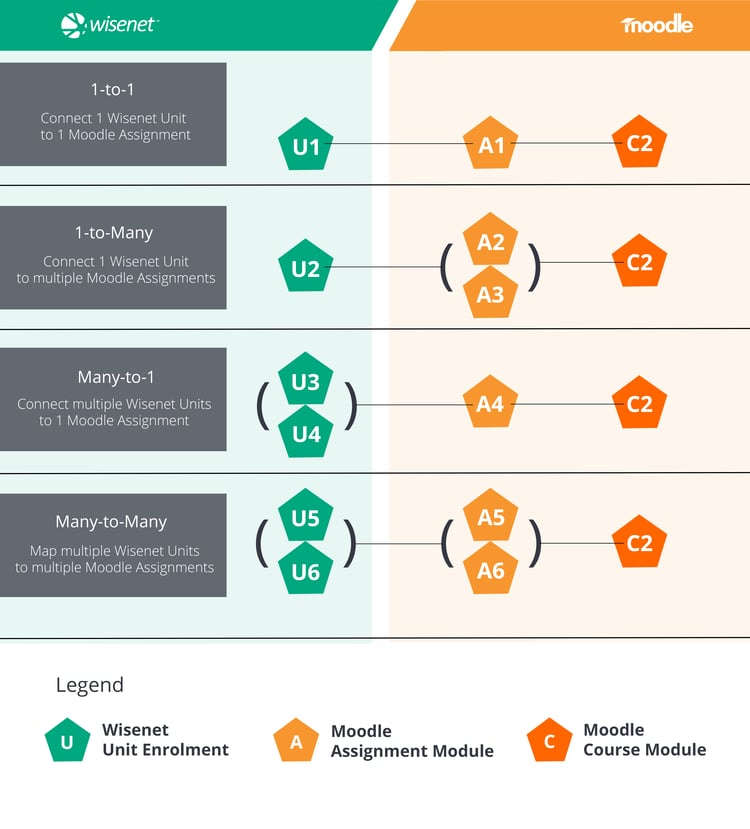 Why do you need e-learning?
Today's students demand access to their course content and assessments online; this is regardless of whether the mode of delivery is in a classroom or online. The secrets to e-Learning success include:
1) Knowing how to tap into the learner's need for the course content,
2) Building the right type of course,
3) Delivering resources, and
4) Ensuring that you have ongoing performance support,
All of which encompass a complete e-learning strategy that can be easily achieved via Wisenet.