Xero & Wisenet Student Management Connector

Access, align, and act on Xero via your Wisenet portal. Effortlessly supply self-service financial info to your registered training organisation's stakeholders via vital cloud-to-cloud integration points. Wisenet customers with existing Xero subscriptions can enjoy two-way integration via our Xero connector at no extra cost.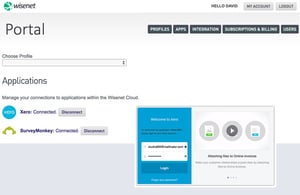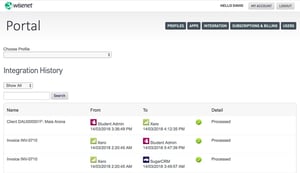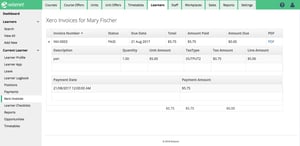 ABOUT XERO
Xero is a complete and easy to use online accounting software system that allows business owners to track and manage financials from anywhere and at any time via the Cloud.
What you can do with the Wisenet RTO And Xero Integration Connector
Wisenets Xero Add-On allows training organisations to effortlessly supply self-service financial information to students and non-accounting staff. The integration points between Wisenet and Xero include:
Syncing details from Wisenet to Xero

Leveraging workflows to notify the Finance team what to invoice

Syncing Xero-generated invoices back to Wisenet

Accessing Xero invoices from within LRM and Learner App
Why Xero?
At Wisenet we prefer to build connectors with products that are high quality, represent value for money, and provide open connectivity so we can easily integrate. Xero, being a true Cloud application, represents this best option, as desktop programs such as MYOB force business processes that are simply inefficient. This is because they do not allow live, seamless integration. Moving your accounts to the Cloud with Wisenet's RTO and Xero integration opens a world of opportunity to streamline and automate business processes.