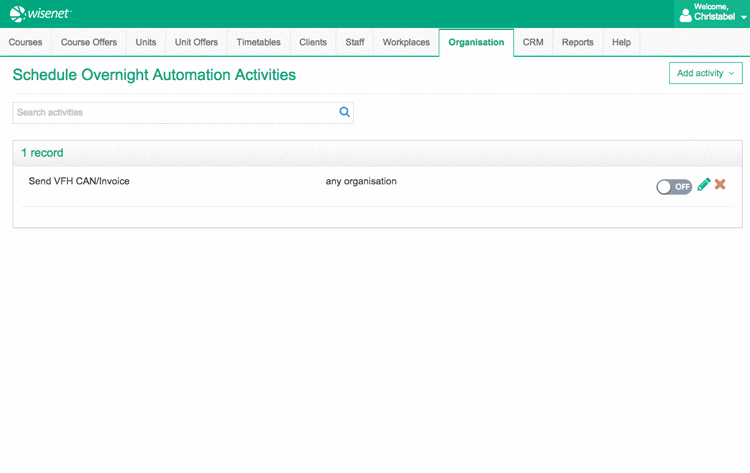 Learncycle Workflows was released as part of a major Wisenet release back in August this year. We asked you what you think, and it turns out you loved it but want more (thank-you)!
Naturally, your responses included user feedback and suggestions for improvement. You've spoken, and we've listened - say hello to these fab new features that every VET Student Loan (VSL) Provider needs!
After all, who doesn't love tools that can make your job easier?
Recap: Trigger activities automatically with Learncycle
VET Student Loan providers can now trigger automatic tasks, messages, uReports and even system updates!
Get things done quickly - and with more accuracy: program and automate processes based on your RTO's real-time student lifecycle events. Use Learncycle Workflows in your own fashion to create unique control over your data, administration, and reports.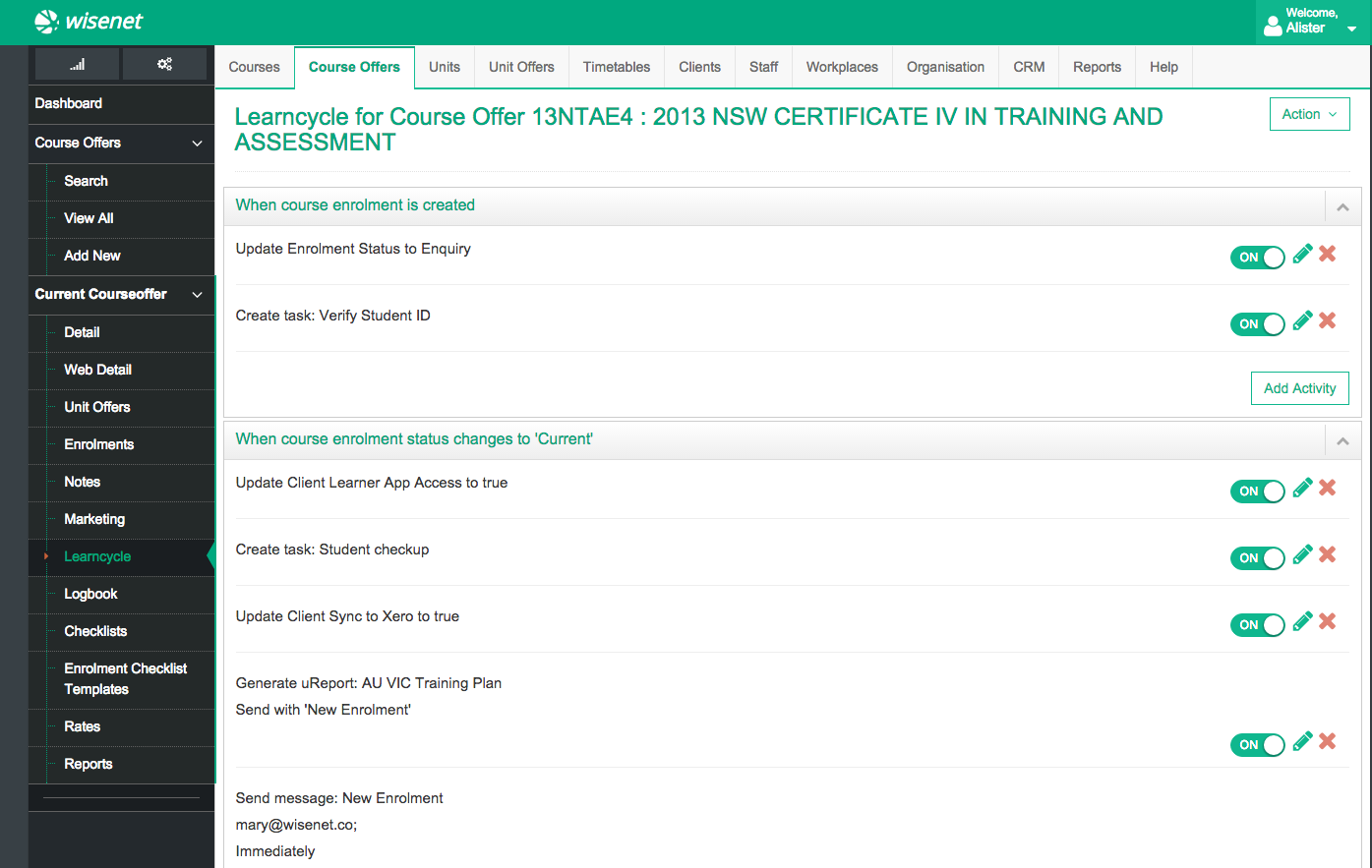 Set up activities for the entire lifecycle of a Learner. Learncycles can be triggered by a new enrolment or by changes to status and status reason. Some uses cases include:
Enquiry Processes

Message: Advise relevant people of application

Task: Application review process

uReport with Message: Provide a loan application to the student two days after the enrolment was accepted

Enrolment Confirmation Processes

Message: Welcome Learner
Update: Set Learner App and Elearning Access
Update: Sync data to Xero

Message: Advise finance to raise an invoice

Course Completion Processes

Task: Final enrolment review process

Message: Send link to Learner with completion survey
Not familiar with Learncycles yet? Read all about it here.
Overnight Automation of CANs and Invoices
Wisenet allows VSL CANs (a.k.a. "Commonwealth Assistance Notices") and Invoices to be generated and sent automatically to each of your Learners via email. Now every VSL Provider just needs to configure their Student Administration settings -- just once -- and document generation and delivery will be automated.
The best part? It runs overnight, every night, so you won't ever miss a beat. Each night the service will find matching enrolments, generate a CAN/Invoice for the specific Units of Study by Census Date, and send the document to the Learner via email.
It's all about sending the right message at the right time.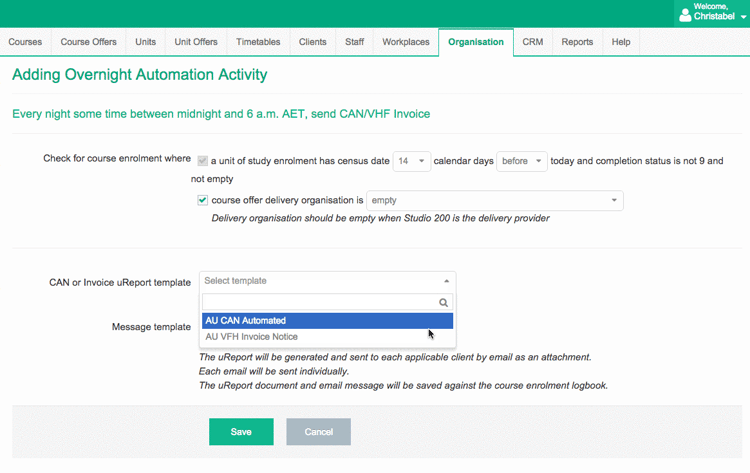 How can your Overnight Automation be configured?
Select the number of days before/after Unit of Study enrolment Census Date

Filter by course offer Delivery Organisation (optional)

Choose your desired CAN/Invoice template

Select which Message Template will be sent to each Learner
To add Overnight Automation to your subscription, send us a support ticket and we'll enable it for you.
Enjoy!