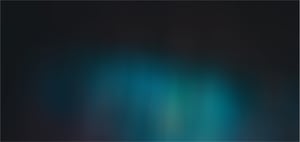 The Future of Student Management for
Private Education Providers
The original integrated, automated, and smart student management application for education & training providers developed by the people that started it all.

Complete student management from enquiry to graduation, and beyond!
Sales & Application Management
Finally, a CRM built for the education and training industry. Remove the friction to your sales process and boost applications with zero touch.
Zero Code Form Design
Easily create custom enquiry and enrolment forms with no coding knowledge requried.
Publish Courses in One Click
Easily manage what courses are visible on your website and when without the need for I.T intervention.

Manage Applications & Payments
Convert leads from application to enrolment with easy and automated online payment options.
Student & Learner Management
The all-encompassing student management system that your education provider needs to manage the entire learner lifecycle.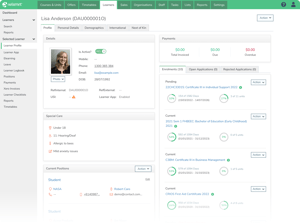 Zero-touch Automation
Program and automate processes based on your training organisation's real-time student lifecycle events.

People & Enrolments
Configure courses, units and timetables. Gain flexible control over admissions, progress, results, and certification.

Compliance & Reporting
Meet your statuary reporting needs for finance, marketing, academic progression, and performance.
Online Learning
Leverage technology with light-weight & effective online learning solutions for dynamic and engaging course delivery.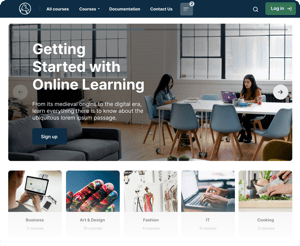 All Content in One Place
Whether you're after quizzes, data or insights, it's all there.

Full Accessibility
Provided an unrivalled learning experience that is mobile-friendly.

Course Delivery, Your Way
Upload your courses and share them throughout your organisation, specific to your parameters.
Next-generation technology built for the education sector
Members of the education industry and companies of every size rely on Wisenet for their entire student management needs.
Vocational Training Institutions
Higher Education Providers
Short Course Providers
Corporate Training
International Institutions
| | |
| --- | --- |
| | Instructional and hands-on programs and courses that focus on the skills required for a particular job function or trade. |

We love what Wisenet has to offer and we are looking more into Learncycle Workflows to automate all processes in the student journey.


Kunthear Yi at Ikon Institute

A Wisenet customer since 2012

| | |
| --- | --- |
| | All levels of tertiary education including public and private universities as well as branches of overseas universities, offering qualifications ranging from undergraduate to postgraduate awards. |

Wisenet is used as a management system for all students, agents, and staff. It has improved our operations by making reporting and student management simplified in one system.


Nisha Pancholi at Orange International College
A Wisenet customer since 2017

| | |
| --- | --- |
| | Learning programme that gives you combined content or specific skills training in a short period of time. For more hands-on experience within one's field of interest. |

Wisenet is an easy to use learner management system that helps keep track of learner's progress through different stages.



Sushmita Basnet at PORSE Education and Training
A Wisenet customer since 2017

| | |
| --- | --- |
| | Specialising in the training and development of employees through receptive, directive, guided discovery, and exploratory training types. |

Wisenet keeps track of all our stakeholder interaction. We use it to record and report employee training-compliance training, qualifications and enterprise training.


Betty Hui at Zinfra
A Wisenet customer since 2014

| | |
| --- | --- |
| | Private educational institution offering foreign curricula and examinations and certifications working in partnership with local institutions. |

Thanks to the user-friendly interface and automation of important tasks, anyone can manage the application with ease and we are able to focus on properly engaging with our learners.



Taj Sayyed at ICASTEC
A Wisenet Customer since 2014

Select a product to enhance your student and learner management process
Supporting your growth every step of the way
Our support superheroes are a click away to help you get the most out of Wisenet, so you can focus on working without limits.
5,000,000
+
Enrolments under management
97
%
Support satisfaction rating
Why do 10,000+ education professionals prefer Wisenet to manage their workload?
We are a a long term client who has repeatedly had our needs exceeded.
As a client of more than 10 years, we have been very happy with Wisenet, their improvements over the past ten years have helped them become the leaders in their field and kept their offering flexible to meet the ever-changing needs of managing a training company.
Complete automation of the student life cycle process.
Learner cycles help with automating a lot of processes. The platform is continuously being developed to keep up with trending technologies with an objective of providing the best solution to its clients.
I find that Wisenet is the better SMS on the market.
Wisenet provides a high level of service to support colleges meet their compliance requirements. The support Wisenet provides is above and beyond from technical support through to analysing the way we use the system and providing suggestions and support to better use the platform to streamline our processes to better our learner's experience.
It was very helpful for us working in an educational setting
Wisenet gives all the necessary details that we need for our students such as their profile and most especially their progress in terms of their studies. We can get generate data that we need.
A loyal and appreciative client.
If you are an organisation that requires a powerful tool to manage your student data and have a large capacity that other products find overwhelming then this is for you.
We have been using Wisenet for over 12 years now. Excellence in reliability and service.
I challenge anyone to find any better software to do the job. In the 12 years of usage there has never ever been 1 downtime episode. Apart from that the service is excellent and all staff that we make contact with are friendly look after our needs. We have calls recorded for anyone to see.
Wisenet, you are my guidance, assistant and another colleague.
I love Wisenet Resources, their responses to tickets that I logged, the Learncycle Workflows feature, uReport feature, and the Task feature. Whenever I need someone to help for Processes in Wisenet, I first look at the Resources pages and then log a ticket if I cannot find the answer to my questions. They then quickly reply me with the answer or questions to have clear view. They are very kind and helpful. They also provide online call (such as Zoom) support and demonstrate how it functions or how to create report, etc.
Wisenet is all-in-one Student Management System.
Wisenet is an all-in-one Student Management System, creating a true end-to-end solution for RTO and CRICOS providers. I have been using Wisenet for almost 10 years and it has the most innovative and feature-rich Student Management System on the market which helps to create the best experience for any training organisation. Features like Learncycle Workflows with trigger systems, no. of reports, the connection between multiple apps, the connection between a wide range of LMS, and many more.
What a customer wants after any software company sell their products? It is SUPPORT and I can vouch for the best support system in the education industry.