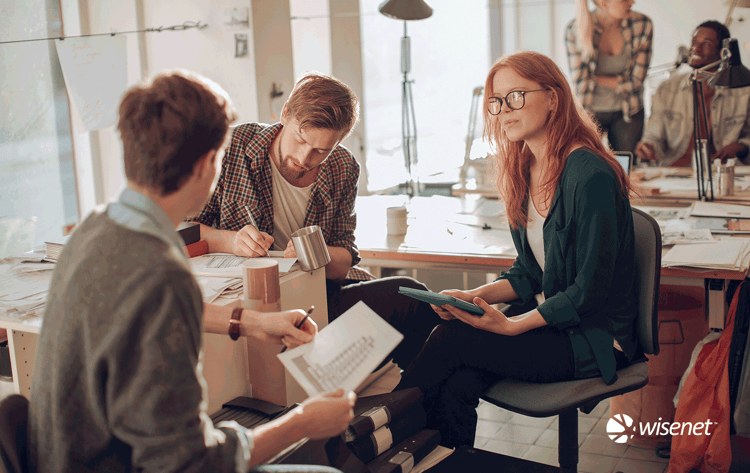 Flashback to our recent post How To Attract And Retain More Students: 3 Lessons From Disney. Maximising the learner experience was one of the strategies we listed for boosting learner enrolments and retention rates.
So how can you do this in your registered training organisation?
Of course, attention should first and foremost be given to maximising each learner's learning experience on the course(s) you deliver. But their experience with your training organisation isn't limited to the courses they are doing.
Aside from your course(s), these are 3 other ways to maximise each learner's overall experience in your training organisation.

Right-click to save this image, or click here to download the PDF version.
1. Make The Learner 'Journey' Easy
Make it easy and as enjoyable as possible for learners to get things done in your training organisation.
Whether this is enrolling in a course, submitting an assignment, or getting a question answered by a member of your team.
At last year's 'Reshaping The Student Experience' conference in Melbourne, digital strategists Incling suggested this is the biggest thing education institutions should focus on.
They recommend using student journey mapping as a tool for understanding what your learners go through at every process in your registered training organisation. And then for re-designing that process (or journey) in a way that best suits the learner.
For years companies have been designing their customer journeys to make it easy for customers to buy from them. Your learners have been on the receiving end of these easy processes, and as a result have come to expect them.
Think of how easy it is for them to book a flight from Australia to New York, or check their bank balance on their phone.
The easier and more enjoyable you can make their journey in your training organisation, the better their experience will be.
Is it easier for your learner to book a flight than it is to enroll in one of your courses? Which of your processes could be simplified or improved to make them better for your learners?
MORE: Free Guide: 5 Tips To Grow Your Training Organisation With Online Enrolment
2. Create A Student Focused Team
The actions of your staff have a significant impact on the student experience.
From how long your admissions team take to respond to an email. Or the way your receptionist answers the phone. Or how your trainers talk to their class.
According to a 2014 Education Paper by Optus, getting these little human touches and interactions can give students the most satisfaction and exceed their expectations.
Focus on helping your staff understand the role they play in creating and sculpting the learner experience. And then train them to deliver.
To truly maximise learner satisfaction for your training organisation, it's not enough to have some of your staff being focused on your learners some of the time. It must be all of your staff, all of the time.
As a study in the Harvard Business Review identified, it's the cumulative result of all the staff-learner interactions (or staff-customer interactions) that creates the overall experience. Not each individual interaction.
The more positive interactions your learners have with your staff, the more likely they are to have an overall positive experience with your training organisation.
Are your whole team on board with maximising the student experience?
Are their actions reflecting this?
3. Create An Attractive Onsite Environment
If you're delivering onsite courses and have learners coming to your facilities, ask yourself: Is the environment they're coming to adding to your experience with you or is it just fulfilling its practical needs?
In education, focus is often placed on the training environment and the impact that has on an individual's learning. But not on the wider environment (inside and outside) of the training space and how that impacts a learner's overall experience of the registered training organisation.
Go into the retail, restaurant, or hotel sectors, and the environment will be named as one of the biggest factors impacting an overall customer experience. As a result much time is spent designing a space that fits the experience they want their customers to have.
An attractive environment doesn't mean a 'pretty' one; it means one that your learners would choose to spend time in. One that appeals to them.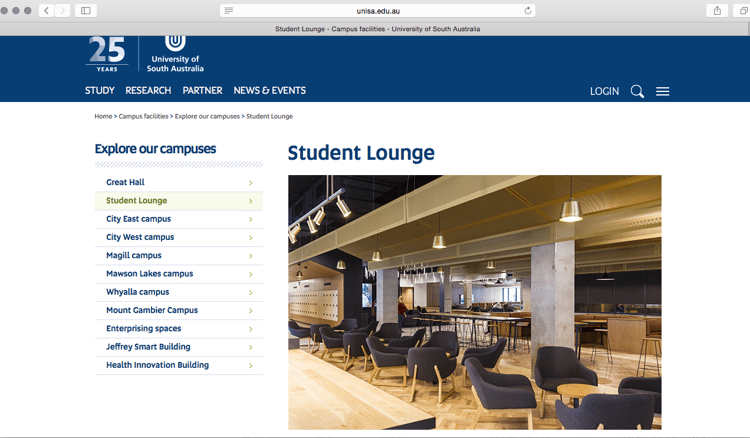 Last year the University of South Australia opened a new area on their campus. Their goal was to create a space that enhanced their learners' satisfaction and experience. To make sure they got it right, they asked their learners to design it.
The $3 million space was created based on what their learners wanted. It included touches that were important to them, like TVs, breakfast supplies, a movie theatre, ping pong tables, phone charging stations, and places to relax and study. It added a "wow" factor to the University and has become an environment their learners want to be in "24/7".
You may not have the budget or space to create something on a scale like that. But often it's the smallest things that can make a big difference.
Do your learners have somewhere to charge their phones? Do they have access to fast Wi-Fi? Do they have great coffee available to them?
What do your learners expect in an onsite environment?
What are you doing to exceed these expectations?
It goes without saying that significant focus must be placed on the product you're delivering (i.e. your course).
But it musn't stop there.
To truly maximise the learner experience in your registered training organisation you must focus on every area that impacts your learners in any way. From the processes that you have in place, to your staff and your onsite environment.
Know what your learners' expectations are, and then do all you can to exceed them.
And if you're not sure, start by asking them. A simple survey will help you to understand their expectations and how satisfied they currently are with your training organisation.
How would your learners rate your processes, your staff, and your onsite environment if you asked them today? What can you do to improve these ratings?
Has your registered training organisation tried other ways to maximise the learner experience? Share your results with us below!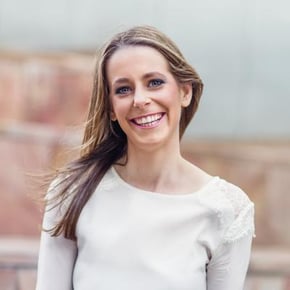 Ruth Langley
Ruth helps Hospitality and Training Organisation owners and managers to improve their front-of-house so that they can consistently deliver great service, reduce staff turnover, and create experiences that customers want to come back for.