Technological innovations are at an all time high especially during the COVID-19 lockdowns. The pandemic crisis has infiltrated into every industry and has changed the way that a business operates. You probably have yourself feeling overwhelmed as it is moving too fast to keep up with.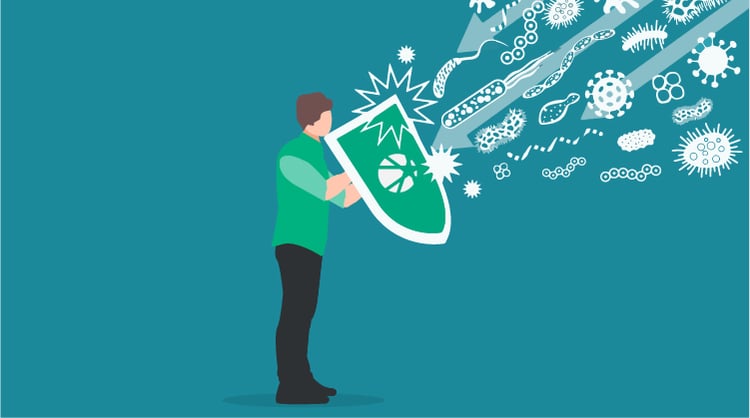 Learner Management Systems (LMS) are developed based on hearing YOUR needs to ensure continued success for your education and training organisation.
In our over 23 years of experience we have heard all the bad raps and LMS myths that float around.
In the era of COVID-19, every business or educational entity from corporations to higher education providers should deploy an LMS in their business practices and curriculum. Most, however, are hesitant to migrate over to a more technology based educational administration system because of a few stories they might have heard through the grapevine.
These are 5 common LMS myths that we are glad to debunk for you:
Myth 1
An LMS is hard to use, hard to install, and hard to maintain
Myth, Myth, and Myth. LMSs are technological innovations that have evolved to facilitate the lives of its users and administrators, not complicate it. 100% cloud-based LMSs are extremely easy to use.
The most user-friendly interface available on the market

Easy to install and automatically updated via the cloud

Easy to manage without any prior LMS or tech knowledge

Free and easy data migration from your spreadsheet or current LMS
Myth 2
An LMS is an operational expense, not an investment
LMS myths usually have to do with cost. How much does an LMS cost? The answer is not as much as it will save you in the long term.
You can put a price on an LMS platform, but you can't put a price on increased staff and faculty productivity, structured and organised academic control, or powerful workflow capabilities that automate those tedious everyday tasks. But you can put a price on your company's increasing profitability as a result of these improvements with a per-learner pricing model that works with your business cycle fluctuations - our current landscape is a typical example of how per-learner pricing can work for you!
Myth 3
An LMS is exclusively for eLearning courses
Let's just set the record straight, an eLearning platform like aNewSpring or Moodle is used to host e-learning courses and do the front-end tasks that are learner-centric.
An LMS is the vital back office component that:
Administers learners (like easy enrollment);

Generates documents;

Manages faculty staff (like hosting training or assigning to lectures)

Tracks course progress;

Automates project processes;

Monitors and generates statutory reports;

And finally plugs into e-learning platforms with powerful API.
Myth 4
LMS administration is painful, cumbersome, and ineffective
Contradictory, isn't it? LRMs are specifically designed to alleviate any inefficiencies.
Admin tasks are made much easier through the use of an LMS, such as the ability to effortlessly complete these tasks:
Add or remove user,

Create a courses and units, and easily publish them on your website

Give limited access to managers and learners

Change the default settings of an LMS

Alter default roles of a particular user

Add extra user-profile fields

Hide existing courses from learner

Create course reports

Create the different login/logout reports

Download the user list

Download grade reports for individual courses, and more.
Myth 5
An LMS doesn't meet the needs of rich interactivity and learner engagement
There are different levels of LMS capabilities on the market with varying functionalities but have fully integrated platforms that support user-friendliness, document sharing, and complete email/SMS ability.
LMSs are hubs for rich content, resources, and user engagement.
If the COVID-19 pandemic has taught us anything, be a part of the Fourth Industrial Generation, not work against it. It will only benefit you in the long-term!
Wisenet has over 23 years of experience researching, developing, and innovating our user-friendly and powerful LRM to debunk all of these myths and offer businesses and educational institutions the best quality solutions on the market.
Keen to see what an LMS can do for your business?