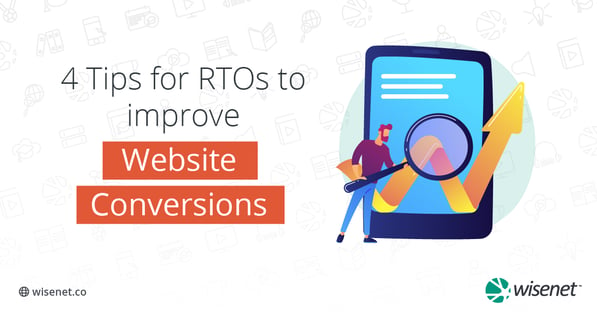 Your RTO Website Is The Most Important Marketing Tool. Use these 4 website conversion tips to boost enrolments at your RTO.
If you rely solely on open days to attract prospective students to your college, you may be missing a critical step in the student conversion process. Obtaining enrolments might seem unattainable at times but with the right tools in play, this can be super effortless and much more achievable than you might think.
A study suggests that over 87% of all youth between the ages of 12 and 17 use the internet which translates to about 21 million people. Based on these statistics alone, it is quite evident that students within this age range and even beyond have grown accustomed to using the internet for various activities. Activities include learning, doing assignments, watching videos, simple leisure time through the use of social media platforms, or simply conducting research about a college prior to enrolment.
Based on the above evidence, it's clear that students are reliant on the internet and make use of it to a great extent, and as with anything, practice makes perfect. Students have become experts on the internet, meaning they know exactly what to expect when it comes to the professionalism and usability of a website or application.
Let's dive a little deeper into what students expect and how the below 4 tips of marketing your RTO via your college website can turn into an enrolment-increasing avenue.
1: Optimise Your RTO website by putting your navigation right where students expect to find it
We've mentioned that students are internet experts. To make an impact and reduce your bounce rate isn't rocket science if you know what your students expect. Let's start with the expectation that comes with content and course offerings. Once a student finds your website, the first thing that most lookout for is course offerings or academic programs offered by your college. To give students what they want, make sure that your website is easy for students to navigate.
Manage your prospective student's expectations of having a clear view of academic programs offered by your college by putting them front and center, giving them little to no reason to leave your RTO website. After all, an effective navigation bar alone that meets the needs of your students is what makes a college website easy to navigate.
Take Mythbusting Websites for example - research conducted by mStoner Inc. and Chegg, shows how paramount academic-related content is to them. Finding information about majors or academic programs was the number one reason to visit a college website (93%). It might sound obvious, but have you ever asked your students about their experience on your website?
See how Sales+ can help you create attractive landing pages with prominent academic programs and course offerings to take in the leads.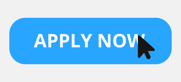 2: Fast Facts Matter
Prospective students will give your website minutes, if not, even seconds of their time and attention. To make it count, finding the goldilocks between too much detail and just the right amount may be well worth your while. Respect your student, and show that you value their time. Do this by displaying all facts you think your students will need to take that final enrolment step.
A visible 'Fast Facts' tab outlining every possible question your prospective student may have, leaving no room for questions or distrust will do wonders for your enrolment rate.
Display all facts that you think your students need to make a decision, including, but not limited to:
Course requirements;

Costs;

Credits required to graduate;

Course duration;

Brief details about the course;

Next steps and what they can expect from your college post enrolment;

Internship opportunities, and more.
Remember your prospective students are masters at conducting research, and if they can't find something they're interested in, they might just make like Donald and Duck. Avoid this by optimising your website as part of your RTO marketing process so that it leaves no room for questioning.
Allow your students to dive into the enrolment process with confidence through an all-encompassing website
3: Simplify Forms And Bag That Enrolment
We've all filled in forms at some point in our lifetime, be it for travel purposes, signing up for subscription services, conducting reviews online, etc etc. Some of us can probably have had unpleasant experiences filling in forms at some point, whether due to forms being too lengthy, difficult to understand, unprofessional, or just terribly laid out. If you've had a bad experience and managed to survive to the end, we applaud you.
Forms can be an absolute nightmare to complete if not designed correctly. Once you've managed to gain the trust of a prospective student who has visited your college website, the next step would be for your potential student to enroll at your college. Don't lose your student at this phase of the enrolment journey. Take careful steps to make the enrolment process as simple as possible by optimising your college forms. Use custom logic, save students time with autofill, and keep your college identity intact with branding and style functionality.
See how Sales+ can help to optimise forms at your college.
4: Seal The Deal With Simple Payment Methods
Online payments are the preferred way to pay, with over 89% of parents choosing to make college payments online.
Traditional payment methods such as cash and physical bank transactions are a thing of the past. Modern education has evolved, adopting a variety of technologies to manage each and every aspect of the student lifecycle, including efficient and safe payment methods.
Just as online learning grew during the pandemic, touchless payment options have rapidly become a norm and are now used more than ever before in businesses and colleges alike. Students crave convenience and online payments are the epitome of this. Online payment options should be readily available at the end of an enrolment application to complete your student's enrolment journey, leaving them with the satisfaction they arrived at your college website with.
See how Sales+ payment method integrations can secure enrolments
Marketing your RTO is a multifaceted undertaking with your website taking centre stage. Most often RTOs overlook how essential websites are throughout the college consideration and choice cycle. Your RTO website can reap phenomenal benefits if used correctly. Meeting prospective students at the top of your marketing funnel and ensuring an informative first website impression will have a greater impact on keeping your prospective students interested, thus boosting enrolments at your college.