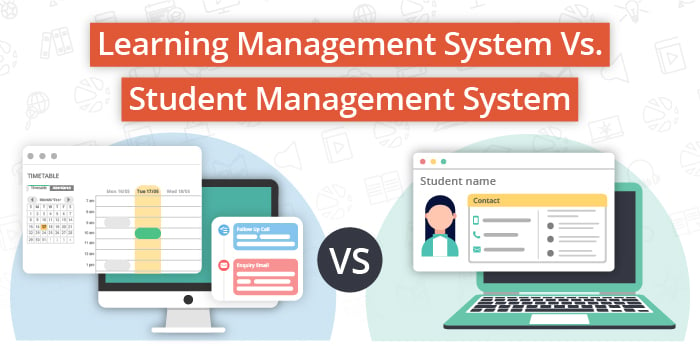 Spurred on by the Covid-19 pandemic, the educational sector has seen rapid advancements, resulting in considerably more refined, efficient, and accurate ways of completing tasks and improving standards through automation and Artificial intelligence (AI) with optimal results.
The need and the use of Learning Management Systems (LMS) and Student Management Systems (SMS) have increased, globally. For instance, Canvas, a popular, reputable web-based learning management system, saw a usage increase of more than 60% in terms of concurrent users within a space of 2 weeks during a period in 2020. LMS and SMS platforms have dropped their 'accessory' or 'luxury' title and have become a necessity.

Due to the array of EdTech systems available, it can be difficult to choose one that works best for your institution. Many EdTech providers, such as Wisenet, ensure the best Student Management System for higher education providers, enabling them to enhance productivity and efficiency within an institution, all while saving ample time by removing manual processes and the need for multiple systems. However, being new to EdTech can be baffling so to delineate the terms, and help you decide which system will work best for your organisation, let us take a look at the differences between a Student Management System and Learning Management System below:


Student Management System Vs. Learning Management System
What is an SMS and LMS?

STUDENT MANAGEMENT SYSTEM

Also known as a student information system or SIS, helps a school manage data, communications, and scheduling.

LEARNING MANAGEMENT SYSTEM

A software application that provides the framework that handles all aspects or areas of the learning process and course management.
Key Functionalities

STUDENT MANAGEMENT SYSTEM

Boasts an array of tools - The SMS provides a vast variety of tools that allows you to get a full view and grasp on every single task within your institution seamlessly.

LEARNING MANAGEMENT SYSTEM

Amplifies assessment & reporting - Educators are able to understand a student's strengths and weaknesses through a detailed tracking tool.

Task elimination and automated communication - The SMS removes the need for admin intervention, all while providing an automatic, full view of tasks. This, coupled with automated communication, results in costs and time saved, eliminating unnecessary efforts.

Collaborative learning - Students are able to participate in discussion panels through enhanced connections between one another on web portals.

Multitasking - users are able to log in/ to an SMS at the same time, increasing productivity by giving them the ability to multitask hassle-free.

Efficient management - Automated administrative tasks, such as payments, scheduling, registrations, etc.

Efficient & easy to use - The LMS provides smooth access to both students and educators and focuses on executing one specific task, i.e., improving the learning process, which gives better results.
Overall, the key difference between the two systems involves their ability to perform tasks. While the Student Management System works to ensure processes within your institution are efficient and tie all aspects together with connectors, the Learning Management System focuses on content delivery and making the learning process easier than ever before.
Looking to level up your institution? Find out how Wisenet can cater to your Student Management System and Learning Management System needs today!