We are all on a bus ride to the other side of COVID-19 Town - wherever that is!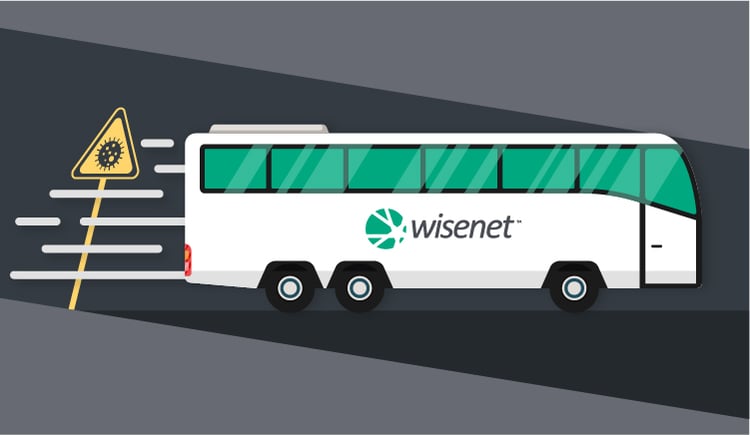 Last week I had attended an online workshop with Jim Collins of Good to Great fame. The topic of the day was "What makes great companies tick in a time of a crisis?"

I think we can all agree that we are a world in a crisis! This crisis - like those before - will come to pass, only to be followed by another crisis, that's the fact. We must always expect to inevitably face some kind of crisis and be ready to respond.

Jim's idea is that as a team we are on a (school) bus. Rather than figuring where to drive the bus, and then leave it to the people to take it there, Jim encourages us to think about the "who" rather than the "what" in order to leverage business success.
If we get the right people on the bus, the right people in the right seats, and the wrong people off the bus, then we'll figure out how to take it someplace great.
When I first heard this concept it did seem a little counterintuitive. However when I thought about my own experiences, I realised that the idea had merit.

If you begin with "who," rather than "what," you can more easily adapt to a changing world. If people join the bus primarily because of where it is going then what happens if you get ten miles down the road and you need to change direction? You've got a problem. If people are on the bus because of who else is on the bus, then it's much easier to change direction; "hey, I got on this bus because of who else is on it; if we need to change direction to be more successful, it is fine with me."

Secondly, if you have the right people on the bus, the problem of how to motivate and manage people becomes less of a requirement. The right people don't need to be tightly managed or fired up; they will be self-motivated by the innate drive to produce the best results and to be part of creating something great.

Thirdly, if you have the wrong people, it doesn't matter whether you discover the right direction; you still won't have a great company.
Develop or replace?
Getting the right people on the bus requires a rigorous, not ruthless, selection process. No one needs to be thrown under the bus!
Here are some key questions to reflect on when deciding whether to replace someone, or to give someone on your bus the opportunity to develop:
Are other great people getting off the bus because of this person?

Do you have a values, will, or skill problem?

Does the person see their work as a job or a responsibility?

Has your confidence in the person risen or fallen over the past year?

Do you have a bus problem or a seat problem? Maybe a great team member is just in the wrong seat, or maybe someone is simply on the wrong bus.

If the person quit tomorrow, how would you feel?
A great team can identify opportunities in the midst of a crisis and find a way to successfully execute solutions.
When I think about the Wisenet bus, I'm pleased to report that we have the right people in the right seats to tackle whatever's ahead of us.
We don't know where this crisis will take us or when it will end. So get on board, buckle up and enjoy the ride!
Did you miss the global virtual event? Download the summary here!
Ben Hamilton
Ben is the CEO & Co-Founder of Wisenet. The self-professed Troubleshooter is passionate about human rights, education, and science and technology. Besides whipping up delicious meals that create food envy, Ben enjoys extracting real business value from new and disruptive technology, and his current work at Wisenet revolves around creating products and services that remove operational complexities. He is currently based in Singapore.