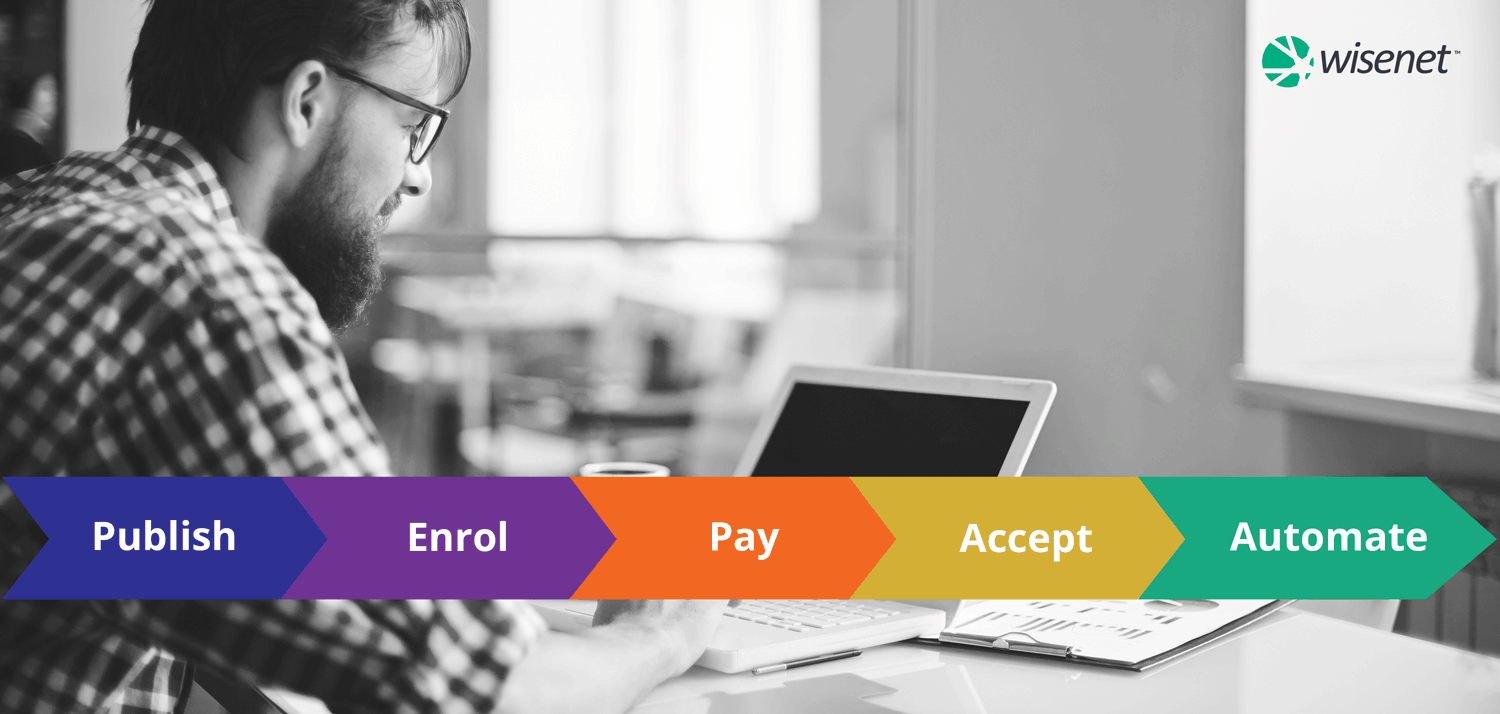 If you build it, they will come.
While that tip from Field of Dreams has primed countless organisations of various industries for success, it has also left the clueless feeling rather, well, helpless. (Not to mention poorer!)
It's true. A website can be a powerful sales tool for virtually any business. But the harder truth is that most of us don't have the expertise or resources to build an e-commerce website which results in business growth.
Here's some good news for all registered training organisations: we've built you a new Online Enrolment app to extend your existing web site with a self-service booking engine complete with payment processing - in minutes.
Focus on marketing your website, not building it. Make your mantra instead "If you invest in the right tools, they will come."
(Psst! What would you like to see in this feature? Take this survey to help shape the next Wisenet release!)
All You Need Is One Tool:
Online Enrolment
This app is the latest addition to our suite of tools for training organisations. Add this self-service booking engine and secure payment gateway (plus an automation feature) to your website with just a few lines of simple HTML code.
Better yet, simplify the processes that take place after a Learner clicks "Apply Now" on your website!
Here are Online Enrolment's new features at a glance:
International Addresses
Updated personal information fields (including USI numbers for Australian RTOs)
Customisation
Learncycle Workflows
MORE: 4 Ways To Automate Online Enrolment
As always, all the information that's captured in this plug-in will be synced with your Wisenet Learning Relationship Management (LRM) application. When captured, you can view your updated Learner details and accept or decline enrolments where necessary.
Online Enrolment is an optional feature available to Wisenet customers in Australia, New Zealand, and Singapore localised for each country. Contact us today if you'd like a free, no-obligation consultation of how this feature can benefit your business!
Calling all enrolment experts!
We're always looking to improve our product, and we'd love to have your input. Shape the future of Learning with us by simply completing this short survey.