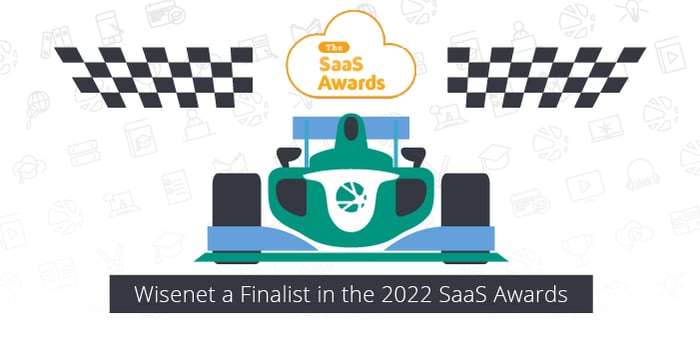 23 August 2022 – Wisenet has been declared a finalist for the Best SaaS Product for Learning Management or Training category this week in the international business software program, The SaaS Awards.
In its seventh edition, SaaS Awards categories include "Best SaaS for Productivity," "Highest Customer Satisfaction in a SaaS Product, "Best SaaS Product for Learning Management or Training'' and "Best Product for Financial Services."
Marketing Manager of Wisenet, Guy Saben said: "Being a finalist in a highly competitive year for the SaaS Awards is a special honour. It shows how Wisenet's learner and education management system truly excels at adding value for its users."
Head of Operations for the SaaS Awards, James Williams, said: "This year the SaaS Awards received a very strong shortlist. All chosen finalists demonstrated a remarkable commitment to innovation.
"Wisenet is a worthy finalist of the SaaS Awards as its SaaS solution takes the industry a step forward. It was a pleasant surprise to see so many innovative solutions in the shortlist, but Wisenet proved to the judging panel it was a clear choice to make it to the next stage, with every possibility of being selected as the ultimate Best Saas Product for Learning Management or Training category winner."
Hundreds of organisations entered, with entries coming from across the globe, covering the Americas, Australia, Europe and the Middle East. You can view the full shortlist and all finalists here.
The SaaS Awards will return with a new software awards program in spring 2023 to continue its recognition of excellence in the SaaS industry.
The Cloud Awards, a sister recognition platform to the SaaS Awards, is also now open for early 2022-2023 entries. This cloud computing awards program finds and promotes the best cloud solutions across a wide range of industries, with an October 21 deadline.
The ultimate category of winners will be announced on Tuesday 13 September.