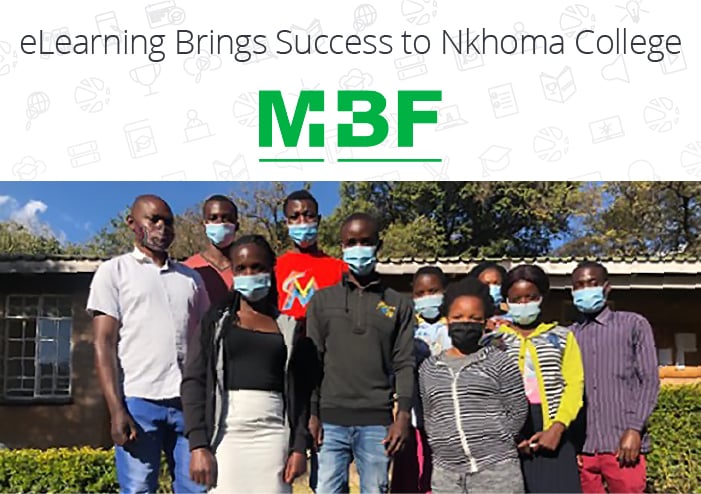 The Medical Benevolence Foundation (MBF) has teamed up with Wisenet, an Adapt IT Holdings Limited division (Adapt IT), to implement the Moodle Learning Management System (LMS) that ensures the seamless continuation of education at various nursing schools in Kenya and Malawi amidst the Covid-19 pandemic and beyond. Collectively the schools enrol 2500 students and offer studies in Nursing and Midwifery.
The benefiting schools are owned by local churches in Kenya and Malawi that provide education to students with limited resources through scholarship programmes. The schools have made good progress since the Moodle implementation, supported by Wisenet, yet success at the Nkhoma College in Lilongwe City in Malawi particularly stands out.
Wisenet sat down with Nkhoma College Project Manager and Platform Chief Administrator, Japhet Philemon Mulenga, to gain insight into the driving forces that made Nkhoma College an eLearning success.
eLearning Brings Success to Nkhoma College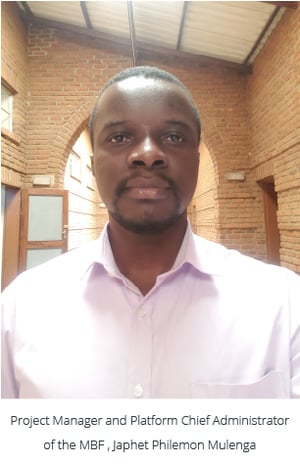 Question 1: Was there a need for the Moodle Learning Management System at Nkhoma College?
Answer: Yes. The previous model limited students enormously. Students were unable to continue their studies after lecturers, which hindered performance. Moreover, class-based learning was a prerequisite for students to learn.
With the emergence of the Covid-19 pandemic, it became difficult and almost impossible to operate as 'business as usual'. The need for Moodle increased very much when the surge in Covid-19 cases led to the closure of the traditional classroom approaches and inconvenienced the progress of education.
Covid-19 demanded a new way to approach training at Nkhoma College, and this is where we saw success. The new approach includes training nurses and midwives through blended learning, encompassing online (virtual teaching) and practical teaching at hospitals.
Question 2: What was Nkhoma College's education model like prior to implementing the Moodle Learning Management System?
Answer: Previously training was provided through traditional classroom and clinical teaching methods using available technological resources when delivering learning content. We solely relied on the in-class lecturing approach and deployed students for clinical practice.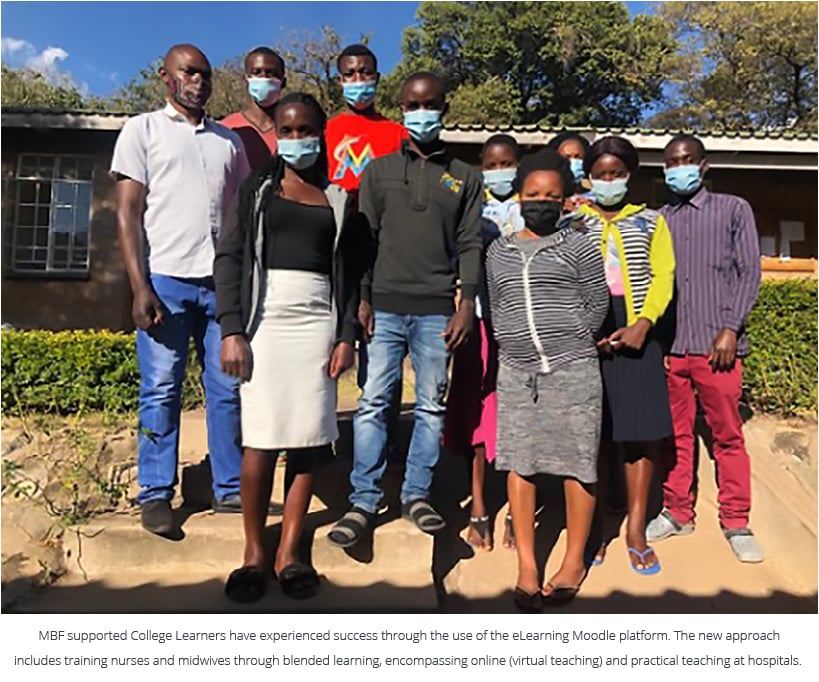 Question 3: Nkhoma College has swiftly adapted to the Moodle Learning Management System. What factors drove this process?
Answer: Thank you for noting the speedy adaptation that Nkhoma College of Nursing has attained. From afar it would look like an easy go, but our set-off had some challenges. However, when proper structures were put in place everything started to unfold very well. Major contributing factors include management and administrative will or support, donor support in terms of frequent meetings and check-ins, teamwork and individual interest in the project, acceptance, and willingness of lecturers and students to utilise the Moodle LMS platform, but above all, commitment and devotion from everyone involved.
Question 4: How have students responded to using the Moodle Learning Management System at Nkhoma College? Do they enjoy the new way of learning?
Answer: The students have really welcomed the new challenge and their full participation is proof enough that they have embraced and enjoyed it.
Question 5: What challenges have you faced and overcome?
Answer: We have faced many challenges. We have overcome some but are still working on overcoming others. We have managed to improve a few technical issues via our IT office and through onboarding sessions with the Wisenet team. The training was also conducted for academic staff and students.
While the College has surpassed milestones with the use of the Moodle LRM, there is still a lack of technical devices, financial support, and unstable internet connectivity.
Despite the challenges faced, Nkhoma College of Nursing has poised itself to continue offering a blended learning approach and looks forward to championing the Moodle LMS eLearning initiative at the various nursing colleges in Malawi.
Takeaway #1: Students at Nkhoma college have adapted, taken a liking to, and have benefited from the new way of learning through the Moodle platform.
Takeaway #2: Students can now complete their studies after lectures without disruption brought on by the pandemic. The new approach includes training nurses and midwives through blended learning, encompassing online (virtual teaching) and practical teaching at hospitals.
Takeaway #3: Although Nkhoma College and other MBF-supported schools have experienced eLearning success through the Moodle platform supported by Wisenet, the lack of hardware devices and stable internet hinders the colleges from benefiting holistically.
Wisenet sets out to embark on a campaign aimed at closing the hardware gap experienced by the schools. If you would like to be a part of the initiative, please contact us for more information.