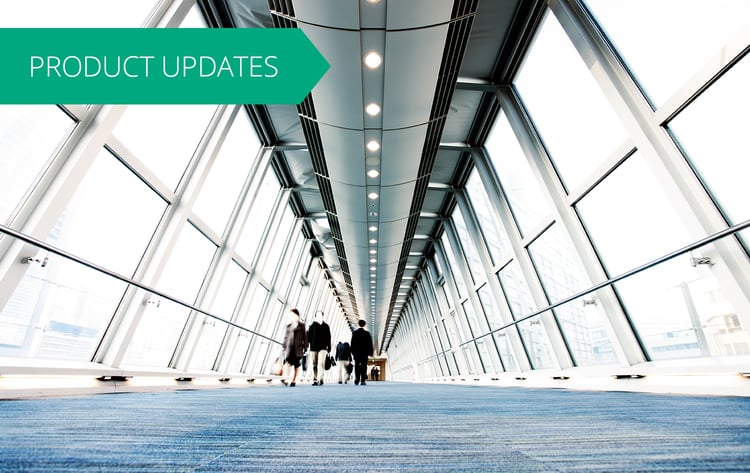 What's the first word that comes to mind when you think of cloud-based applications?
When our customers were asked to describe Wisenet, the adjective that came up the most often was "reliable."
With 99.9% uptime and 97% customer support satisfaction, our numbers and adjectives look good on paper, but we took the next step to make it look even better on screen.
Ready to say hello to the pixel-perfect, fab new Service Health Dashboard?
Go on, take it for a spin!
Wisenet Releases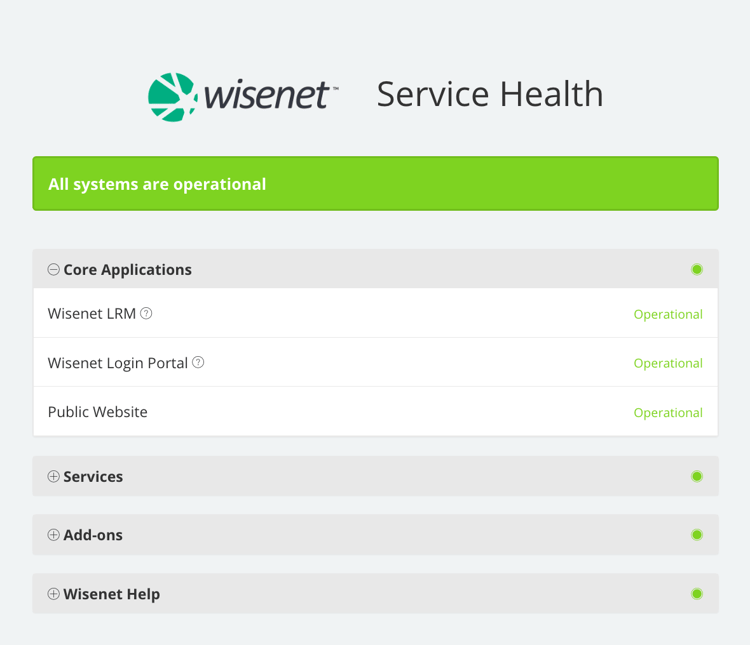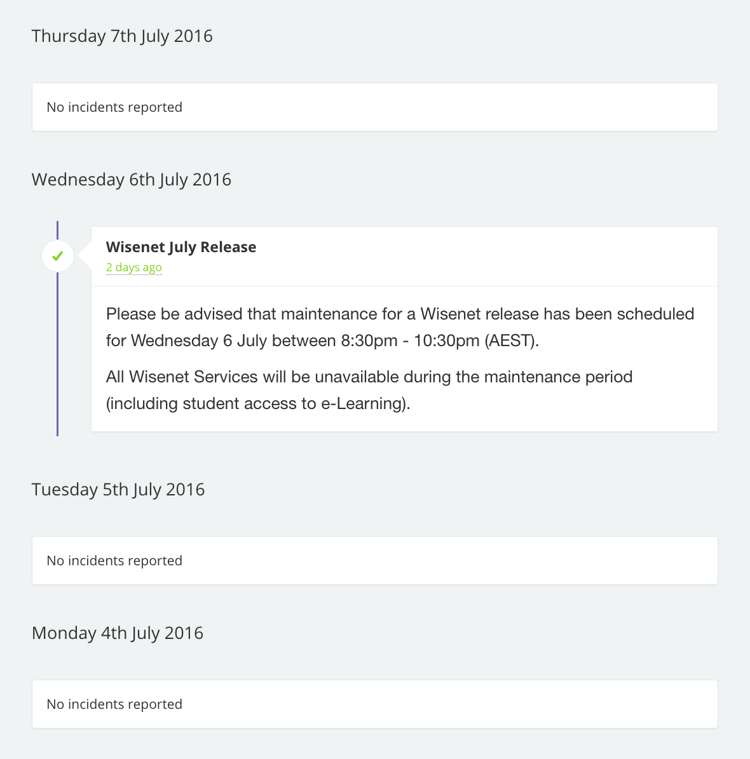 New releases often mean new features and more to love.
For such updates, most cloud application vendors use mediums like Twitter and email for such updates, but we know how social media posts and emails can get lost in all that noise.
Why not be the first to receive such good news at your convenience?
System Maintenance Notes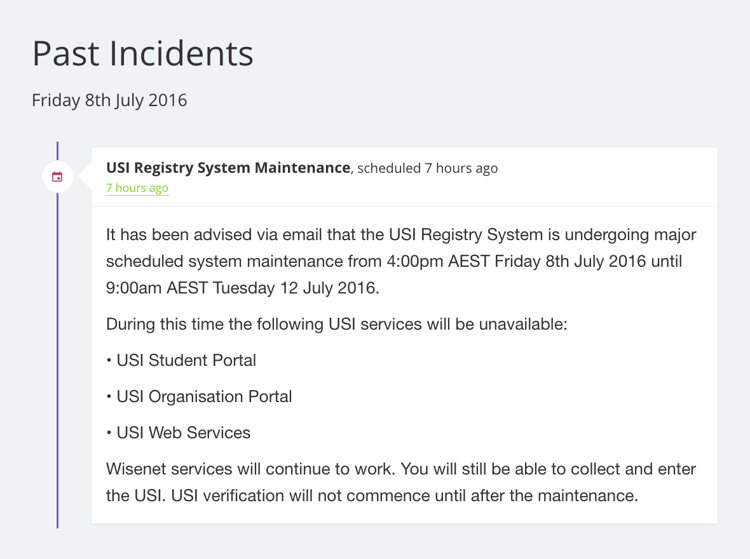 Besides release updates, our Service Health Dashboard now includes maintenance updates and notes - all of which are important for your organisation and data security.
You will also receive early notifications of such maintenance periods. Now your certified student management system can only get better than ever!
Fun fact: security and reliability are the most neglected factors in cloud-app purchasing decisions. Learn how to avoid those mistakes and pave the way to a cloud-first strategy and greater returns on investment.
24/7, Anytime & Anywhere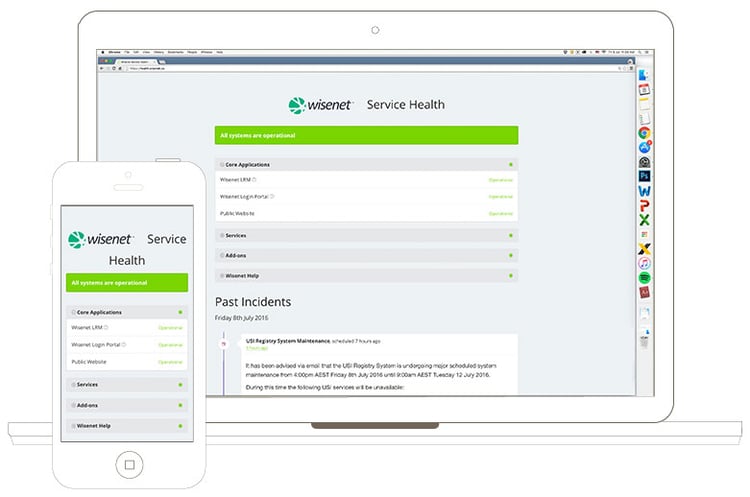 The new Service Health Dashboard doesn't just look good on your computer screen - it looks great on mobile, too!
Simply type in "health.wisenet.co" on your device and get the latest updates wherever you are.
Hungry For More?
We take a lot of pride in simplifying critical business processes for training organisations -- so you can go on doing what you love -- so we're always releasing tons of fab new features that are immediately available upon upgrade.
Learn about the end of inefficiency as we know it today.