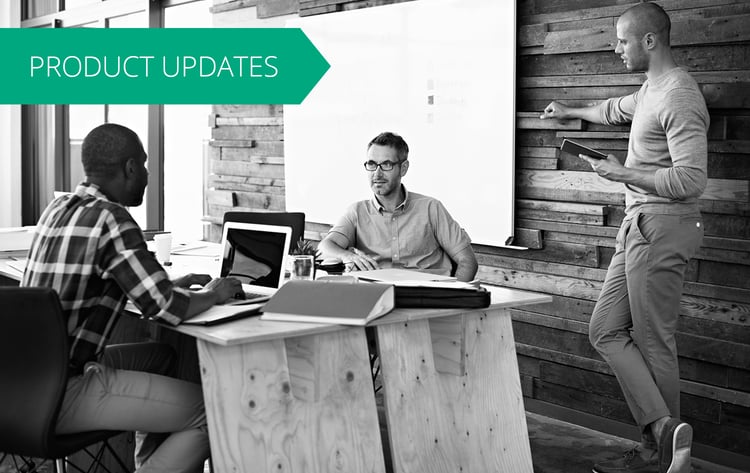 Ready to do more with less?
The end of inefficiency as we know it is here - scaling up and out no longer requires expensive tools.
Because we take a lot of pride in simplifying critical business processes for training organisations -- so you can go on doing what you love -- we released tons of fab new features that are immediately available upon upgrade.
AUTOMATION MADE EASY
Our major 2015/2016 revamp came with major releases: Learncycle Workflows was introduced as the star of our new Editions. It's not just a poster boy that looks pretty; it helps you get things done better and more efficiently, and even saves you money.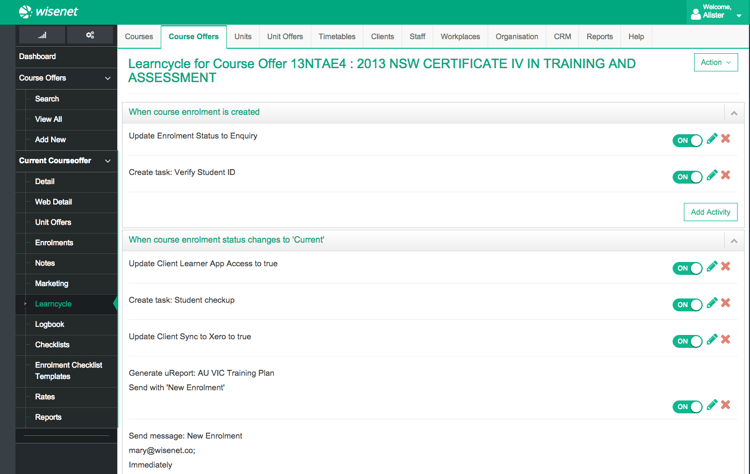 Besides 24/7 functionality and easy set up, Learncycle Workflows enables automated client record changes, messaging, and task scheduling.
MORE CUSTOMERS FROM THE WEB
The second phase of our revamp included an updated Online Enrolment plug-in -- formerly known as Wise.WEB -- that can be added to your website in minutes, with zero coding knowledge required! This plug-in allows your students (current and new) to apply for courses listed on your website.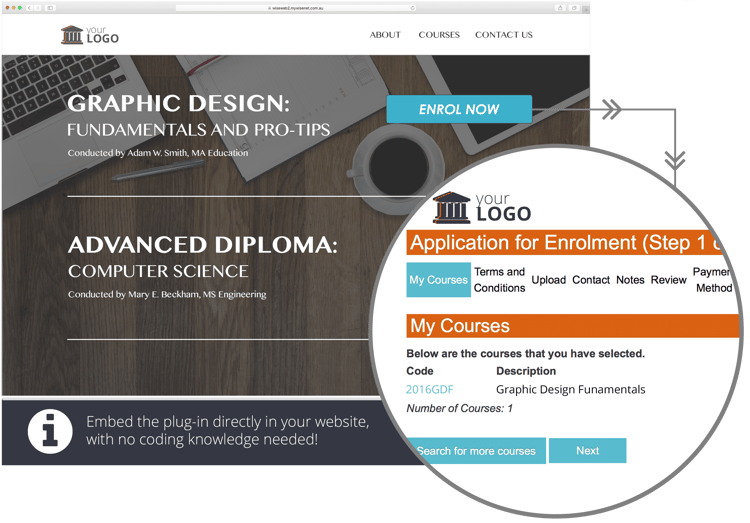 PAYMENT GATEWAYS? WE'VE GOT YOU COVERED
When accepting new enrolments via Online Enrolment, your Learners can make payment via credit card (powered by PayPal), phone, or cheque. Invoices will also be generated and delivered to the applicant, along with other enrolment documents (e.g. Letter of Offer, contracts, etc).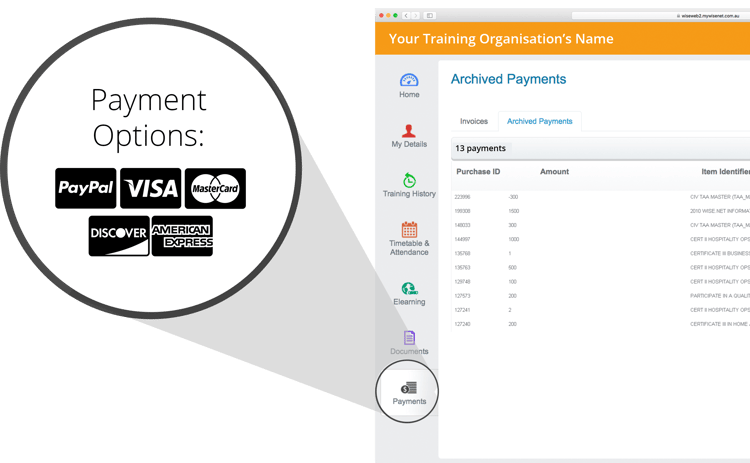 When it comes to finance management and invoicing, we use Xero. Learn more about the Wisenet-Xero integration.
SEND THE RIGHT MESSAGE AT THE RIGHT TIME
Ready to hit all the right notes inside out? You're going to love this.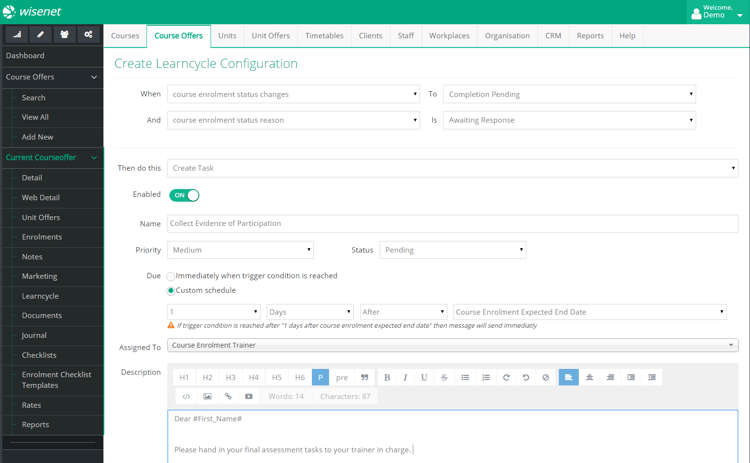 Messaging features in new editions were also expanded to include automated messages with document sharing. These features include delivery of messages to staff or existing learners in your database. Documents can also be auto-generated and attached with these messages.
TOP-NOTCH BUSINESS INTELLIGENCE
A common misconception about reporting and analysis is that it has to be a complicated array of numbers and dense reports. But here's the truth: if you can measure it, you can manage it!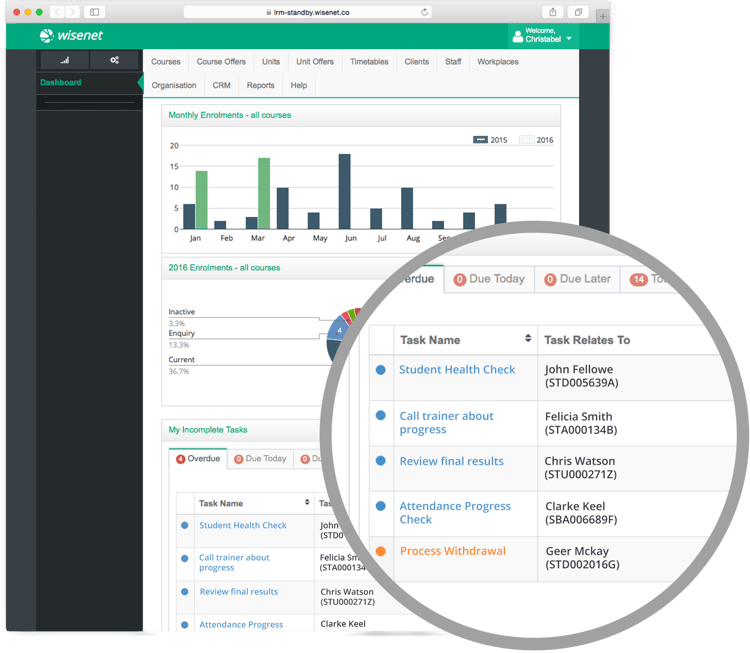 With the fab new Homepage Dashboard on Wisenet, reporting and client enrolment data can now be viewed at a glance. Your must-have reports can also be exported within seconds (even if they hold countless rows of data!).
This feature will be included in all subscriptions and upgrades to Standard and above.