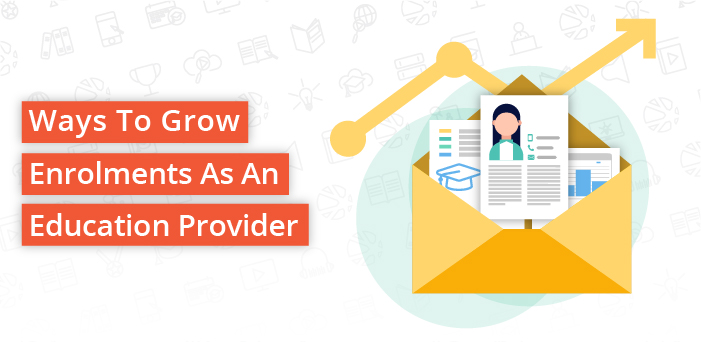 We have put together some inventive ways to grow student enrolments as an education provider.
The vast majority of the world has been in lockdown for over 18 months since combating Covid-19, and Education Providers globally continue to be impacted. Many have been left with no alternative but to close their campuses, and move classes online to protect students through preventative measures such as quarantining. Furthermore, the level of unemployment and underemployment forced many to leave the college pipeline. Due to unprecedented times, the world of education has had to quickly adapt, and while most have successfully adjusted, one very important component remains affected - enrolments.
Education Providers across the globe have experienced a decrease in college applications and school enrolments, particularly in the past 18 months. Parallel to this decrease, Education Providers are faced with growing competition, and must swiftly adapt to utilising futuristic tools and features to increase enrolments in an increasingly competitive environment and in the midst of a global pandemic.
Find out how you can increase enrolments at your Education Provider, using the simple methods listed below.