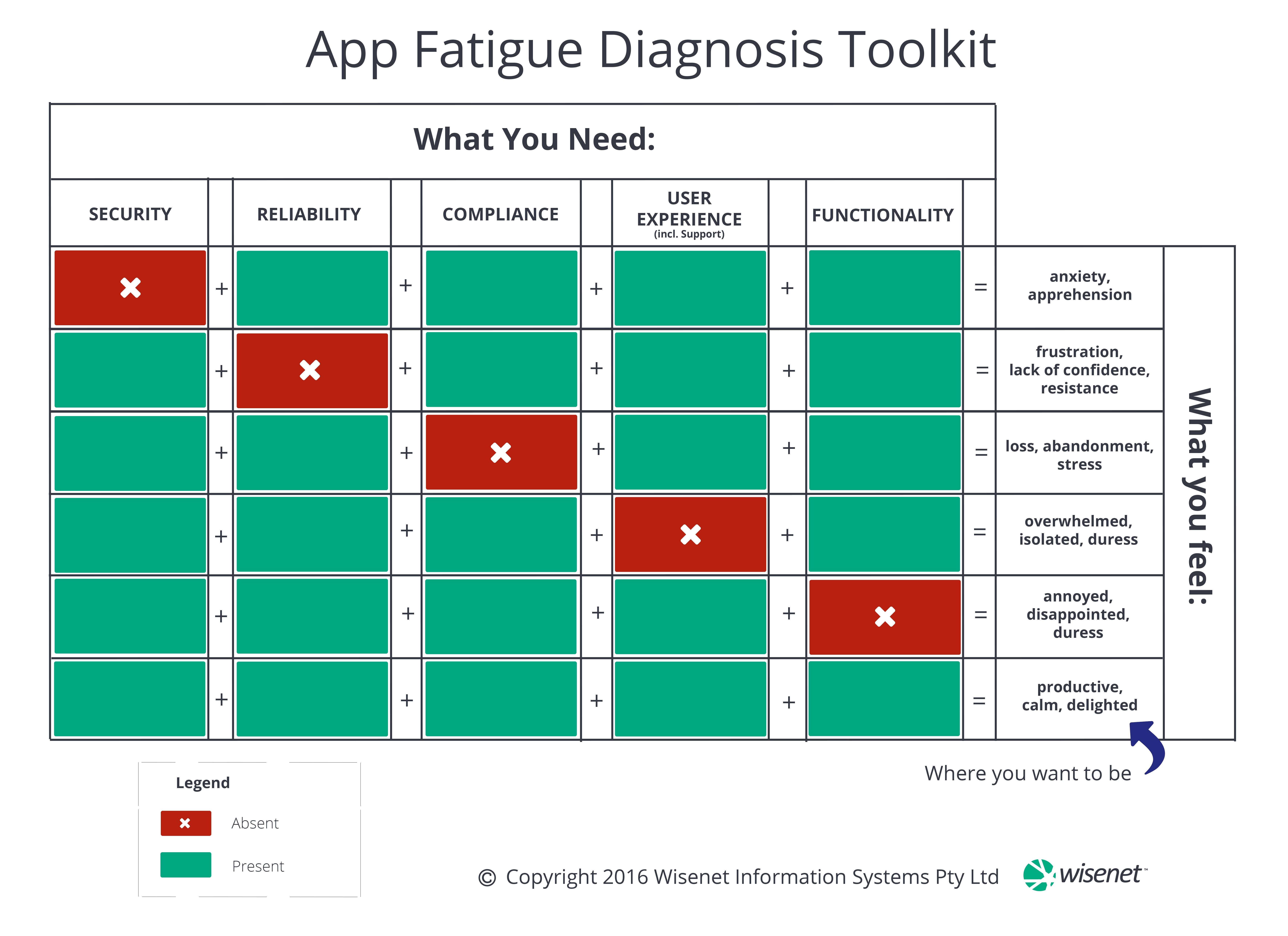 The way you're feeling about the cloud application(s) you're using reveals a lot about the vendor, and the resulting feelings highlight what's missing from the ideal experience.
If you experience negative feelings about an application you use at work, you're not alone.
App Fatigue has become as common as gum disease - so common, it's a condition that's largely ignored with dis(App)ointment brushed off like houseflies.
Fact is, diagnosing App Fatigue could be as clinical and straightforward as your next doctor's visit. You'll be happy to know that you're well on your way to prevention and cure.
Here are our tips on diagnosing App Fatigue and how to set yourself up for App Nirvana instead!